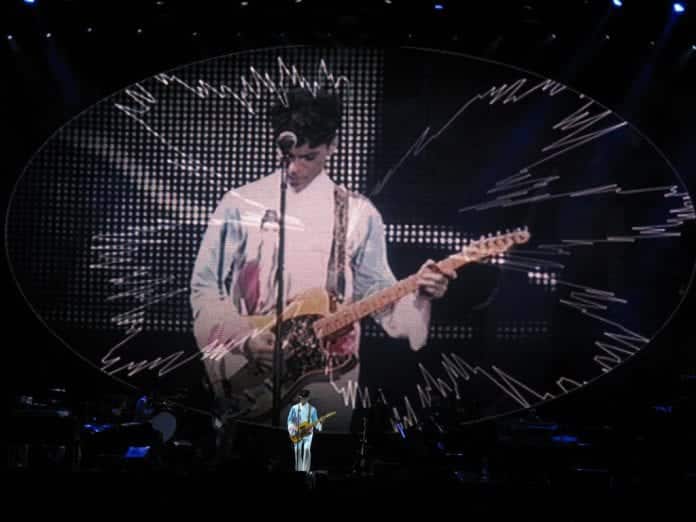 It has been announced that the estate of the late legend Prince, has partnered up with The Pantone Colour Institute to create a brand new standardised colour to pay tribute to the late musical great.
Pantone is the universal colour guide used by designers, and professionals all over the world. They specialize in categorizing, certifying and forecasting colour trends. And now the company have named a specific hue of purple "Love Symbol #2" in honour of Prince, after his passing last year.
Stereogum reports that the colour has been inspired by the singer's custom-made Yamaha purple piano, made to play with The Purple One on tour before Prince died. The new custom colour will be used in all material related to the late singer published by his estate in the future.
It was also revealed at the start of the month that Beyoncé has written the foreword for a new book about the life of Prince, which is titled 'Prince: A Private View'. "Truth be told, the word 'icon' only scratches the surface of what Prince was and what he remains to me," Beyoncé writes in her introduction.
The book contains a collection of photos taken by the late friend of Prince, Afshin Shahidi, who was a pop photography legend and friend of Prince's for over 20 years.
Nile Rodger also recently revealed that he scrapped a song he wrote about Prince for the upcoming Chic album. He said it "felt wrong" to include the track on the album after Prince's passing last year.
Photo Credit: megathud