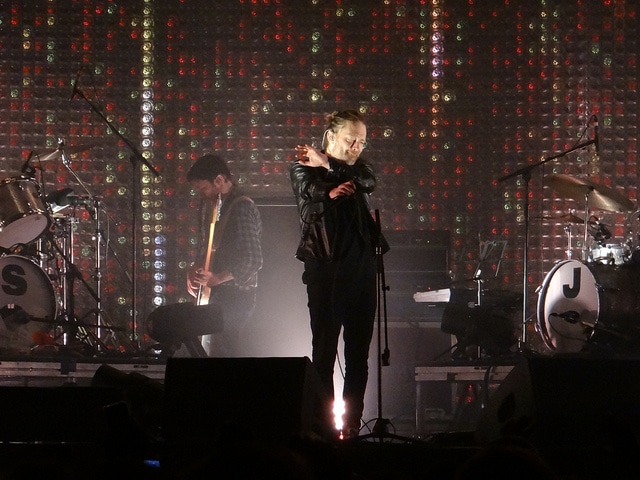 Radiohead will premiere a new track in the upcoming film 'Inherent Vice' directed by Paul Thomas Anderson.
The song is titled 'Spooks' and is an instrumental track that will be included in the forthcoming crime drama.
It's a good time to be a fan of the Oxford rockers, last week Thom Yorke put out his second solo album Tomorrow's Modern Boxes on BitTorrent and to date has been downloaded approximately 1.2 million times.
The band also returned to the studio in September to start work on the follow-up to their 2011 LP King Of Limbs.
The 'Spooks' song dates back to 2006, an upbeat instrumental version was performed during a gig in Denmark.
Watch the footage from that concert below.
In addition to the 'Spooks' track, the group's guitarist Jonny Greenwood, has been working with film director Paul Thomas Anderson (There Will Be Blood, Boogie Nights), scoring the director's new film 'Inherent Vice'.
The guitarist previously worked on Anderson's film 'The Master', starring Philip Seymour Hoffman and Joaquin Phoenix, the soundtrack featured 11 original compositions by Greenwood. He also wrote the chilling score for Anderson's 2007 release 'There Will Be Blood'.
Watch the trailer for 'Inherent Vice' below.