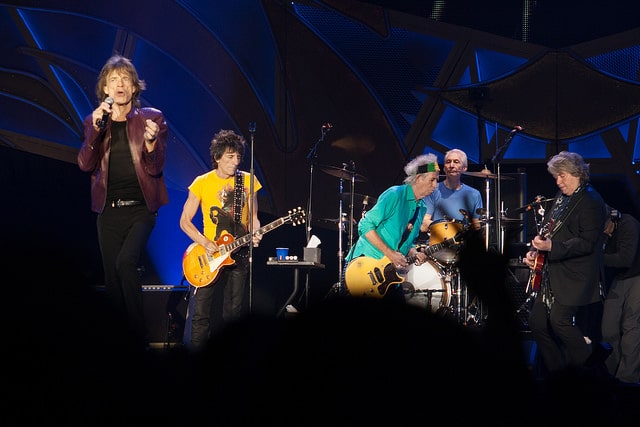 A new Rolling Stones Exhibition is set to open in London at The Club at Café Royal in Regent Street. The art work is from Visual artist Geronimo, aka Jumping Bull and the exhibition will open on January 21st.
Admission to the exhibition is free but you have to fill out a contact form on the artist's website. Geronimo described the display recently saying "From the sofa to the Coca Cola tongue, my new collection has around thirty pieces."
A special launch night takes place on January 21. Geronimo has invited several members of the Rolling Stones, but admits he has no idea whether anybody from the group will swing on by. "I don't really want to comment on that, or hundreds of thousands of people will want to attend," he says.
Geronimo would first meet the Rolling Stones in 2006 and they would become a huge part of his life. The artist said that "Andy Warhol did pop art, I do rock art."
Among the pieces of art are the likes of the piece Keith Symphony which is a painting done with China ink on metal. Another piece called Sympathy for Devil Mick is a painting of Mick Jagger. There are also two giant tongues on display at the exhibition as well.
Photo Credit: aka Francois aka Mister Pink