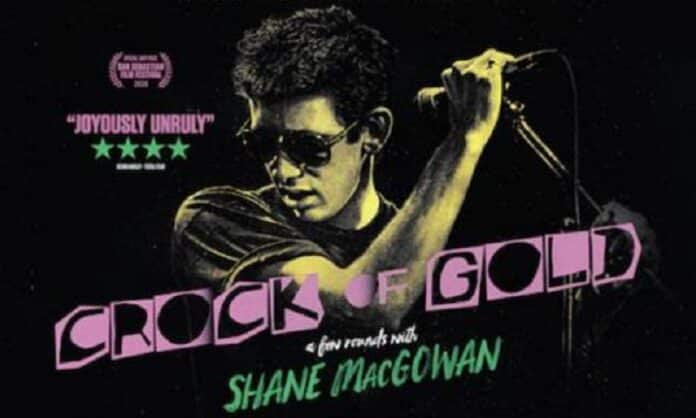 The new documentary about Shane MacGowan is to be subtitled after complaints from early viewings.
Crock of Gold: A Few Rounds with Shane MacGowan tells the story of MacGowan's life and career as a musician. The new documentary is directed by Julien Temple and he has now confirmed that the documentary will come with subtitles.
Speaking to the BBC, Temple admitted that MacGowan's "strange mixture of Irish and English" could be difficult to understand.
After an early screening of the film for the press, many complained that it was hard to understand The Pogues singer.
Temple said "We certainly knew that in the States we would have to possibly subtitle it. In the end it is a decision for the distributors to make."
Altitude Films will be distributing the film throughout the UK and Ireland. The film will now come with subtitle options when it is released on-demand and on DVD on December 7. The documentary will also air on BBC Four in 2021. You can watch the trailer for it below.
Johnny Depp, who acts a producer on the new documentary was never asked to step away from the project. Depp had to resign from The Fantastic Beast franchise after he lost his libel case earlier this year.
Speaking about Depp's involvement, Temple said "He was very important as the producer on the film, making it achieve conclusion. He is obviously looking into how he can appeal the ruling, so I think it's probably inappropriate at this point to pass any judgement on my part on that. I just know him as a good friend who babysat my daughter Juno, actually. If you trust a man to do that, he can't be too difficult a person, I don't think".
A description of the film reads as "The film is a vision of the world through the eyes of the great punk poet himself and an intimate cast of close friends and family members, all channelled through Temple's inimitable and eternally vibrant lens".
Here at NOVA, we are giving you the chance to head to the cinema and watch the new Shane MacGowan documentary. Tune in from 1pm for Dee Wood's Nova Lunchbreak to be in with a chance of winning the tickets and visiting the cinema now that they're open again! For more information, visit here.