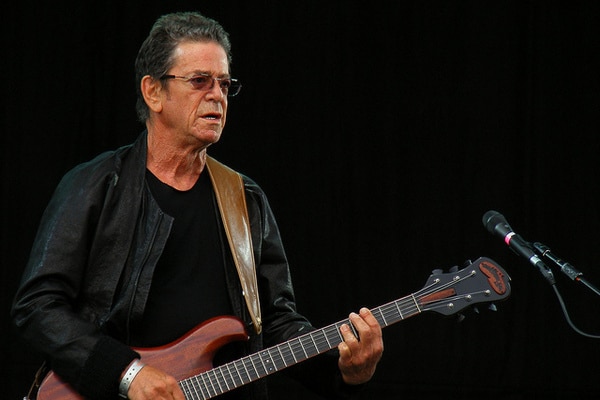 A new documentary on the cult art-rockers is receiving its world premiere at the Cannes Film Festival this week.
The film is directed by Todd Haynes, who previously explored the music world with his glam rock drama Velvet Goldmine and his unconventional Bob Dylan biopic I'm Not There.
Titled 'The Velvet Underground', the documentary tells the story of one of the most iconic groups to emerge from the 1960s New York scene.
The official synopsis for the film reads:
"The Velvet Underground created a new sound that changed the world of music, cementing its place as one of rock 'n' roll's most revered bands. Directed by acclaimed filmmaker Todd Haynes, The Velvet Underground shows just how the group became a cultural touchstone representing a range of contradictions: the band is both of their time, yet timeless; literary yet realistic; rooted in high art and street culture.
The film features in-depth interviews with the key players of that time combined with a treasure trove of never-before-seen performances and a rich collection of recordings, Warhol films, and other experimental art that creates an immersive experience into what founding member John Cale describes as the band's creative ethos: 'how to be elegant and how to be brutal.'"
For the film, Haynes conducted new interviews in 2018 with surviving band members John Cale and Maureen "Moe" Tucker, along with a host of music industry figures.
The doc promises fans a glimpse behind the scenes with frontman Lou Reed, collaborator Andy Warhol and band manager Danny Fields captured in archival footage.
"I started with a series of rules or limitations to focus on what I hadn't seen or read about The Velvet Underground. I wanted to bring us back to the time and place by interviewing people who were there," Haynes told Screen Daily. "I wanted to rely on avant-garde film to be the visual language that supports this experience so you feel you're hearing the music afresh. The third thing was to look at New York 60s art and the Velvets and the way they differed from the broader counterculture and felt like true outsiders whose music, frankly, frightened people when they first heard it."
Formed in New York in 1964, The Velvet Underground provided the soundtrack for the city's avant-garde scene in the late '60s. In 1966 they began a collaboration with pop artist Andy Warhol, becoming the house band of his art space The Factory and touring as part of his multimedia show The Exploding Plastic Inevitable.
Between 1967 and 1970, The Velvet Underground released four albums but failed to find a sizeable audience. In the decades since though they've become one of the most beloved rock groups of their era.
The Velvet Underground will be released on Apple TV+ later this year.