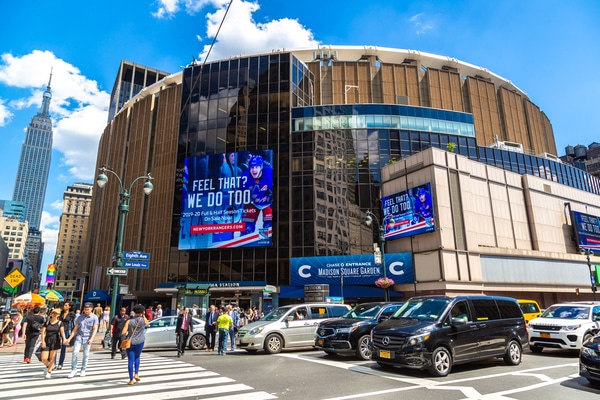 Covid vaccination is no longer required to attend a New York City concert. This news was announced by the Mayor Eric Adams.
Proof of vaccination has been a requirement since live music returned to the Big Apple last Summer.
This has led to a split among concert goers. Several anti vaxxers had gathered outside a Foo Fighters at Madison Square Garden to protest against the laws last year.
They had accused Foo Fighters of supporting discrimination. They also held signs which said "Foo Fighters fight to bring segregation back". There is also more from this Nova report here.
Speech
During an annoucement at the City's Times Square, Eric Adams stated that vaccination will no longer be needed for music lovers to attend gigs.
They will also not be needed for people to attend restaraunts, bars and gyms. This law will come into effect from Monday 7 May.
"Businesses previously covered will still have the flexibility to require proof of vaccination or masking indoors if they choose", he said.
The Mayor was also keen to stress that "COVID changes, it shifts, it modifies, and we must be willing to do the same". 
You can check out the speech for yourselves in full below.
This also comes after the Coachella and Stagecoach music festivals dropped their Covid precaustions last month.
"COVID-19 is an extremely contagious disease that can lead to severe illness and death", the festivals' websites have said in a statement.
"There is an inherent and elevated risk of exposure to COVID-19 in any public place or place where people are present. There is no guarantee, express or implied, that those attending the festival will not be exposed to COVID-19." 
"As we prepare to spend an incredible weekend in the desert together. We are announcing that there will be no vaccination, testing or masking requirements at Stagecoach 2022, in accordance with local guidelines. Visit http://stagecoachfestival.com for more info".
However, both festivals have also conceded that guidelines can change any time. More on this report from Nova here.