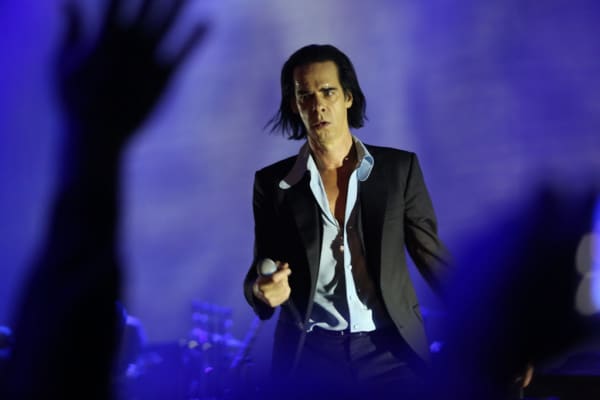 Nick Cave has called Blonde, his favourite all time move.
Cave made this revelation having been quizzed by a fan on his newsletter The Red Hand Files, where he simply wrote "Blonde. Love, Nick". 
The Netflix biopic's soundtrack was also composed by Cave.
Blonde which is based on the Joyce Carol Oates novel, starring Ana de Armas, has also been described as a "reimagining" of Monroe's life.
"Blonde boldly reimagines the life of one Hollywood's most enduring icons, Marilyn Monroe. From her volatile childhood as Norma Jeane, through her rise to stardom and romantic entanglements, Blonde blurs the lines of fact and fiction to explore the widening split between her public and private selves", a synopsis read.
Directed by Andrew Domink, you can also check out the trailer for Blonde below.
Since its release, Blonde has attracted a lot of controversey, with an NC-17 rating in the US due to its graphic scenes. It has also been rediculed by some critics, who have called it "exploitive" and "problematic" regarding its depiction of Monroe as a victim.
New Audiobook For Nick Cave
Back in September, we brought you the news that Nick Cave was to narrate an audiobook ahead of the release of his upcoming memoir.
The audiobook 'Faith, Hope And Carnage' arrived on September 20 and was based on 40 hours of interviews between Observor reporter Sean O'Hagan and Nick Cave.
Coproduced by Iain Forsyth and Jane Pollard, the book was recorded by Adam Devanney and Michael Pender at London's Red Apple Creative. It also includes Cave's three albums Carnage, Skeleton Trees and Ghosteen.
It can also be pre ordered here. Both Pollard and Forsyth had previously worked with Cave on the film, 20,000 Days On Earth.
"Working with Nick over the years has had a fundamental impact on who we are, on how we are", the pair also said in a statement.
"For this audiobook we wanted to give you a direct experience—a seat at the table with Nick and Seán – two incandescent minds trying to just figure things out. Intimate, adventurous, faltering and fearless, these conversations will open your mind and heal your heart".