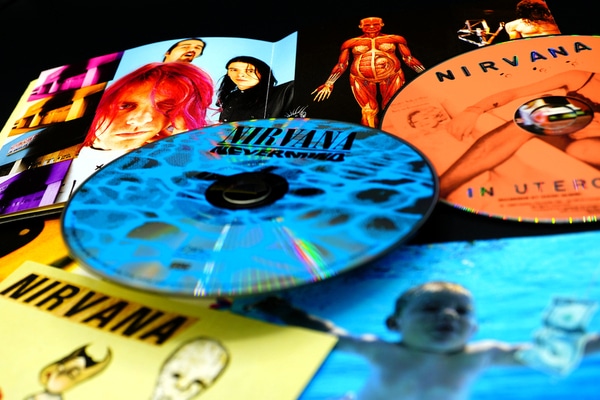 Former Nirvana bassist Krist Novoselic has revealed that he's working on a new album.
Novoselic took to Twitter to share a 2011 interview he took part in for Bass Player magazine.
"I have not read this in years, but recall being happy with how it turned out," he captioned the tweet.
In a follow-up tweet, which he has since deleted, Novoselic broke the news that he's working on a new album.
"I am really busy trying to finish a record," he wrote. "In the middle of some hangups – looking for a mid-March release. But it's a secret, so don't tell anybody!"
Apparently Novoselic regretted revealing his "secret," deleting the tweet soon after posting.
Whether Novoselic's new album is a solo album or with his band Giants in the Trees, remains to be seen.
Novoselic is still best known as a founding member of grunge legends Nirvana. In the 1980s he became friends with Kurt Cobain, who is said to have heard loud punk rock coming from Novoselic's bedroom. The pair's first musical collaboration was a Creedence Clearwater Revival covers band. Soon after, they formed Nirvana with drummer Aaron Burckhard, who would be succeeded by several drummers before the band settled on Dave Grohl.
The bassist caught the singing bug while performing live with Nirvana, often taking lead vocals on live versions of Scoff and Rape Me. Following the break-up of Nirvana in the aftermath of Cobain's suicide, Novoselic formed Sweet 75 with Venezuelan musician Yva Las Vegass in 1995 and released one album. In 1999 he became a member of the short-lived punk band No WTO Combo with Dead Kennedy's vocalist Jello Biafra and Soundgarden guitarist Kim Thayil.
In the early 2000s Novoselic formed Eyes Adrift with Meat Puppets' singer Curt Kirkwood and Sublime drummer Bud Gaugh, which saw Novoselic perform lead vocals for the first time in his career.
In 2017 Novoselic formed Giants in the Trees with Jillian Raye, Erik Friend and Ray Prestegard. The band has released two albums to date.
Novoselic and Grohl have recently found themselves at the centre of a lawsuit filed by Spencer Elden, the baby from Nevermind's iconic album cover.
Elden has accused the band of creating child pornography by using his naked image, which he claims has caused him "lifelong damages."
In January Elden's case was dismissed by a judge, but he has since filed a second complaint accusing Nirvana of "intentionally commercially marketed the child pornography depicting Spencer and leveraged the lascivious nature of his image to promote the Nevermind album, the band, and Nirvana's music, while earning, at a minimum, tens of millions of dollars in the aggregate."
A hearing is due to take place this Thursday, February 24th in Los Angeles.