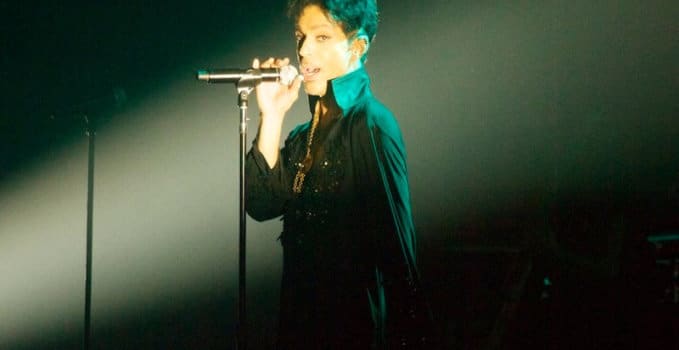 It looks like Prince's latest release has been blocked!
We reported yesterday that a surprise new Prince EP, entitled Deliverance was set to drop tomorrow, Friday (April 21). The release would have marked the one-year anniversary of the late icon's death.
It seems that the new EP of previously unreleased music has been pulled after the singer's estate filed a lawsuit seeking to block it.
The EP's pre-order page has now vanished from iTunes and its title track 'Deliverance', which just debuted yesterday (April 19), is no longer on any streaming sites. They sure move quickly! According to TMZ, the EP has disappeared as a direct result of the lawsuit.
The six-song EP features "new, undiscovered studio recordings" that Prince worked on between 2006 and 2008. The 'Little Red Corvette' singer co-wrote and co-produced the tracks with producer Ian Boxill – who has worked with the likes of Janet Jackson, 2Pac and Tyrese. Boxhill completed the tracks following the Prince's death last year. It was reported yesterday that Paisley Park and Prince's estate have filed a joint lawsuit against Boxill, accusing him of "trying to exploit one or more songs for his personal gain at expense of the Prince estate".
The lawsuit claims that Boxill agreed that he "would not use any recordings or property in any way whatsoever" and that "he would return any such recordings or property to Prince immediately upon request."
Prince's estate and Paisley Park claim the EP release would hurt its interests "permanently and irreparably" and that "it deprives Prince (and now the estate) from choosing what is released to the public and when".
The suit seeks from Boxill the return of "any and all masters, copies and reproductions".
A federal judge has reportedly ruled in favor of the Prince estate, and Boxill has allegedly been ordered to turn over the recordings to the estate.
Picture Credit: PeterTea