Catering services on some Irish Rail services won't return to operation until early next year.
Iarnród Éireann says it will no longer be working with provider, Rail Gourmet on Intercity routes.
Catering was cancelled during most of the pandemic but services on the Dublin-Belfast Enterprise train will continue on a limited basis under a separate contract.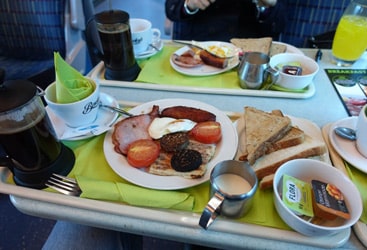 In a statement this morning, Iarnród Éireann said on-board catering is now unlikely to be available until "at least early 2023".
On-board catering was halted during the pandemic, and since the lifting of face-covering regulations last February the company says it has been coping with staffing issues and other additional costs.
Catering services will remain suspended on all Intercity network trains.