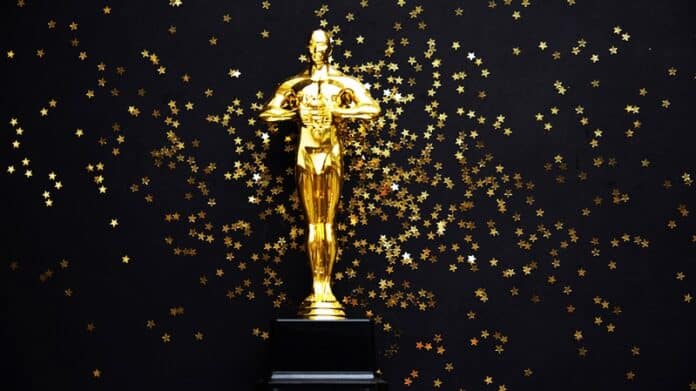 The Oscars 2021 award show will be an in person event as the academy confirms there will be people present.
The awards have been pushed back till April 25 2021, which is a later date than usual. The Oscars tend to take place in February or March in a normal year.
By pushing the ceremony back, organisers hope that movie theatres will be reopened by then so film fans can see the movies as normal in the run up to the awards ceremony.
However, even if cinemas close again, the Oscars 2021 will have people in attendance. The event is held at the Dolby theatre in Los Angeles. Organisers have said plans are already in place for the event.
Speaking to Variety, a rep for the Academy and ABC said "The Oscars in-person telecast will happen".
An awards publicist familiar with the situation has said "The Academy has done a walkthrough of the Dolby recently to see all the multiple options" according to Variety.
Many questions will arise about the ceremony. How many people will be allowed inside the 3,400 seater theatre? What protocols will be put in place? The Dolby theatre have made no comment on plans for the Oscars yet.
The Covid-19 pandemic has crippled the film industry. Numerous film releases have been pushed back till 2021 or 2022. Production has halted on many movies, leaving people in the industry struggling. In response, the Academy extended the eligibility timeline from Dec. 31 to Feb. 28, 2021, in addition to having films that premiere on streaming platforms qualify for submission.
Nominations for the Oscars 2021 have not been announced yet. There is speculation about the awards ceremony and who will be up for an award, but with seasoned actors such as Meryl Streep and Anthony Hopkins tipped for nomination, it remains to be seen if they would attend the ceremony given their age and vulnerability to the coronavirus.
The announcement from the academy comes as the UK becomes the first country to approve Pfizer/BioNTech's Covid-19 vaccine. After a terrible year, there seems to be light at the end of the tunnel.