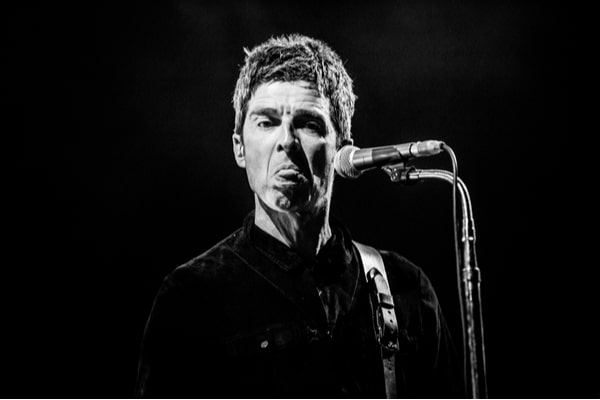 Having split up in 2009, Noel Gallagher admits that he is to blame for Oasis disbanding following a dispute with Liam over a clothing brand. The guitarist fell out with his younger brother following Liam's gift of clothes from his personal brand, Pretty Green.
Despising the clothes so much, Noel donated the outfits to a charity shop a month before the brand's launch in 2006. Speaking to The Matt Morgan Podcast, the High Flying Birds frontman revealed that Liam hit the roof when he found out.
"Liam gave us a load of clobber, not just me, he gave the band it," Noel explains. "I went straight to the charity shop and left it in the shop doorway. He went f****** mental. He said, 'If you didn't f****** want it, you should have just said you didn't f****** want it, you c***. It was on the shop mannequin in Barnardo's a month before it launched. If push comes to shove, that was the beginning of the end."
The Definitely Maybe brothers played together for 18 years, landing eight number one singles from their seven albums. Having previously blamed his brother for the split, Noel now confesses it actually has been down to him the whole time. Since separating, the brothers have been at loggerheads, although Noel recently began praising Liam, especially for helping to make the band successful.
"I guess it's no coincidence that as that is the band at its peak, it is because the singer is at his peak," Noel said. "You are only as good as your frontline. Any band. And if that [Knebworth gig] is Oasis at its peak, which it is, it is because Liam is at his peak. Liam is at his zenith with his voice and the way that he looks."
In the unearthed clip, Noel also opens up on the time a fan jumped up on stage and punched him, leaving "blood everywhere". Asked why this happened, Noel revealed; "It was actually because he found out I was sleeping with his girlfriend," to which Liam nonchalantly adds; "Was it? Nice one!" before reaching for his drink.