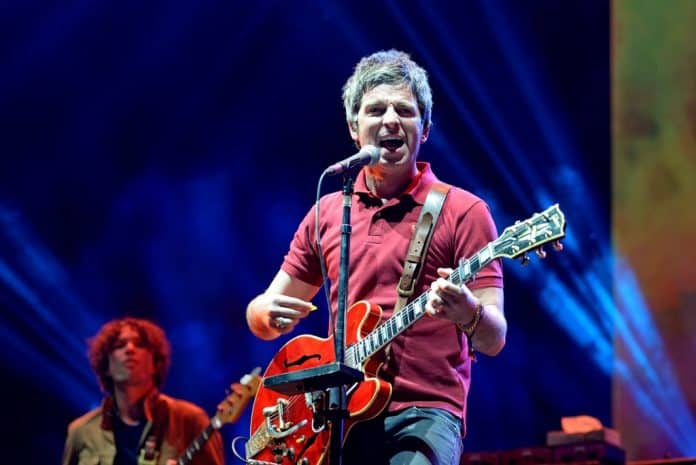 Noel Gallagher and his High Fying Birds have announced that they will be playing two huge outdoor gigs this Summer. You can catch them at Scarborough and Oxfordshire.
Noel will play the Blenheim Palace in Oxfordshire on Friday, June 15th. The gig is part of the 'Nocturne Live concert series' and has a capacity of 10,000. Tickets go on sale this Friday and start at £45 (if you look now, you could find a cheap flight!) Find them here!
After one massive gig, he'll go on to the next, in Scarborough's Open Air Theatre on Friday, July 6th. Tickets go on sale next Wednesday, February 21st at 9am. You can buy them here!
Noel released his third record 'Who Built The Moon' with his band the 'High Flying Birds' and it has received positive praise from critics.
Check out new single off the album, 'It's A Beautiful World' below!
Gallagher recently told a story about himself and Ewan McGregor battling with Lightsabers in his backgarden…
He explained: 'There was a party round at my house in the '90s and Ewan came, and he'd just got the part for Star Wars, and I was like, 'No way!'. I happened to have two lightsabers in the house, so I said, 'Right then, in the back garden and show us your skills."