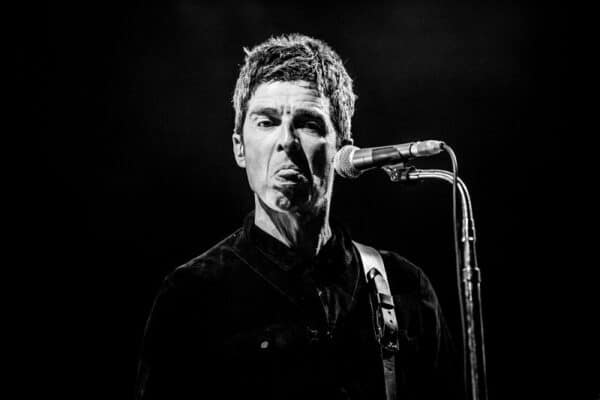 Noel Gallagher has been confirmed as the ambassador for Record Store Day 2021.
Gallagher will take on this role as well as releasing a limited edition colour vinyl of his latest High Flying Birds Album "Back The Way We Came". This album also celebrates the band's 10th anniversary. It also includes the former Oasis man's new single "We're On Our Way Now".
This limited edition coloured vinyl will arrive as part of the Record Store Day on June 12. It will also contain an art print. This print was created for indie record stores. More info about that here.
Record Stores were "really important when I was growing up" – Gallagher
"Record shops were really important when I was growing up", Gallagher said in an official statement. "It's something that's in my DNA".
He added, "I think if we can keep these shops open for as long as possible, we owe it to the young people of this country. For this year's Record Store Day I'll be getting involved. I've got something unique coming out".
"Hopefully the fans will like it and they'll keep the flame burning for your local record shop".
Along with June 12, Record Store Day will also drop on July 17. This drop will feature new releases from the Clash and the Cranberries.
"We are very honoured that Universal have chosen Stars as a special Vinyl release for Record Store Day. The proceeds from sales are going to the War Child foundation, a charity that do incredible work to help vulnerable children in war-torn countries", said Fergal Lawlor of the Cranberries.
Both bands teamed up with War Child to help raise funds. Richard Clark head of War Child Records said this. "We were delighted to be the charity partner for RSD last year and raise over £12,000 to help change the lives of children affected by conflict".
Check more on that story from Nova's report here.