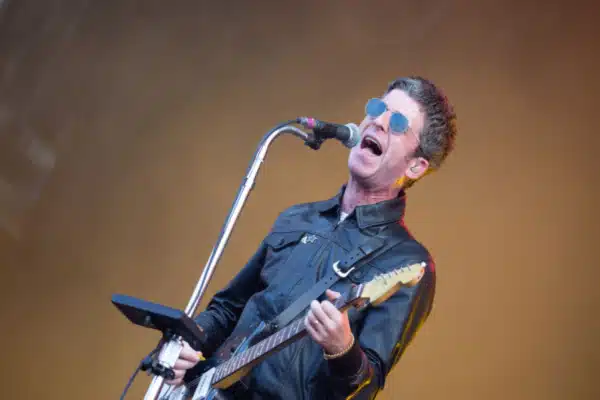 Noel Gallagher has just announced a brand new album recorded with his band High Flying Birds.
It's called 'Council Skies', and you can check out the single 'Easy Now' below.
The album which was mainly recorded at Gallagher's Lone Star Sound Recording Studios in London, will arrive on June 2 via Sour Mash. You can also pre order it here.
'Council Skies' has also been hailed as Gallgher's "most varied and accomplished solo record to date".
String parts of the album were even recorded at the iconic Abbey Road Studios, while it was also co produced by Gallagher alongside long time collaborator Paul 'Strangeboy' Stacey.
Check out 'Easy Now' below.
"going back to the beginning"
'Council Skies' sees former Oasis star Gallagher go back to his old Manchester roots. He explains further in this statement.
"It's going back to the beginning. Daydreaming, looking up at the sky and wondering about what life could be … that's as true to me now as it was in the early '90s", Gallagher said.
"When I was growing up in poverty and unemployment, music took me out of that. Top Of The Pops on TV transformed your Thursday night into this fantasy world, and that's what I think music should be. I want my music to be elevating and transforming in some way". 
Last November, Noel Gallagher previewed this album with the release of the track 'Pretty Boy'.
Like several tracks on the album, 'Pretty Boy' also includes contributions from former Smiths guitarist Johnny Marr.
This album marks the first released by Noel Gallagher with his band 'High Flying Birds' since 2017's 'Who Built The Moon?'.
That same month also saw Noel Gallagher appear to let slip about the release date for the album, suggesting that the record may arrive some time around May. More on this here.