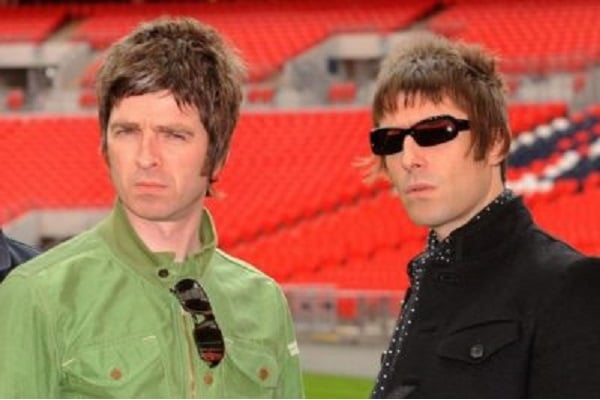 Noel Gallagher has said that he would perform alongside a hologram version of his brother Liam, joking that he is "not actually real" anyway.
The pair have been at loggerheads since Oasis' split in 2009. However, the pair reunited as executive producers for the Oasis concert film "Oasis At Knebworth" which premiered last week.
The film explores two famous gigs played by Oasis at the iconic venue in August 1996. The gigs were watched by over 250,000 people across the two nights. Two percent of the entire British population tried to buy tickets for this event.
During the premiere, Manchester City fan Noel met up with former Manchester United star David Beckham, who could not resist aiming a slight dig at Gallagher over the football rivalry.
More on that here.
"A hologram"
Speaking recently Noel has said that he would consider performing with a hologram Liam Gallagher live on stage. He said that he "is like a hologram" really.
"I did say that once, right, in the press, that I was gonna stage the concert with holograms, and I think Liam took it seriously…", he said.
"Liam is a hologram anyway", Gallagher joked. "I don't know if people know that, he's not actually real. … But yeah, of course I'd do it. If anything ever changes, trust me, he would be the first to let people know about it".
To be fair as unrealistic as that sounds, given the history between these two controversial rockstars, it's hard to rule this out as a possibility.
Noel Gallagher also recently said that he would be keen to release an album of reworked Oasis classics.
"I would be interested in doing an album of reworks in the style of that version (of Live Forever)", he said."A bunch of Oasis reworks might be nice to do". 
More on this report from Nova here.