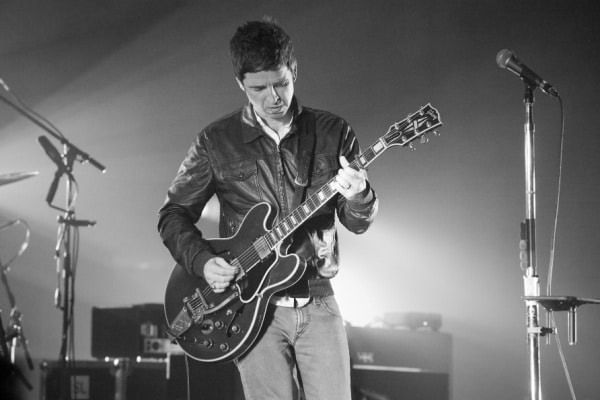 Noel Gallagher has claimed that David Bowie is "more of an influence on (him) now that he ever was".
The former Oasis guitarist and current High Flying Birds rocker also called Bowie "one of the most interesting stories in all of music".
Gallagher also revealed that David Bowie inspired him to write the third and most recent album from his band, 'Who Built The Moon?'.
"one of the all time greats"
Noel Gallagher spoke about Bowie's influence on him during a recent premiere of the late music icon's film Moonage Daydream.
"My relationship's purely through the music, really," Gallagher stated. "I didn't really know him that well. I was first aware of him in the '80s, doing 'Let's Dance' and all that, and then going back, when I was getting more into music, going back in time".
"I'm a big fan", he continued. "I was a big fan anyway, but he's more of an influence on me now than he ever was. He's one of the all-time greats".
Regarding Bowie's influence on High Flying Birds' third studio album, Gallagher also added, "It was the first time I'd ever written in a studio, and he used to do it all the time, and my producer at the time was encouraging me to do that more".
"He was kind of like, 'listen to interviews by him, saying you've got to put yourself out there and be slightly unsure of what you're doing'. That was a good point for where we were going at the time with our record".
Back in May, Noel Gallagher also revealed he impersonated David Bowie when writing his latest music. He added that Bowie was a major influence on his recent track 'Pretty Boy'. More on this here.
Last week, the singer also announced details of new Custom and Epiphone Guitars.