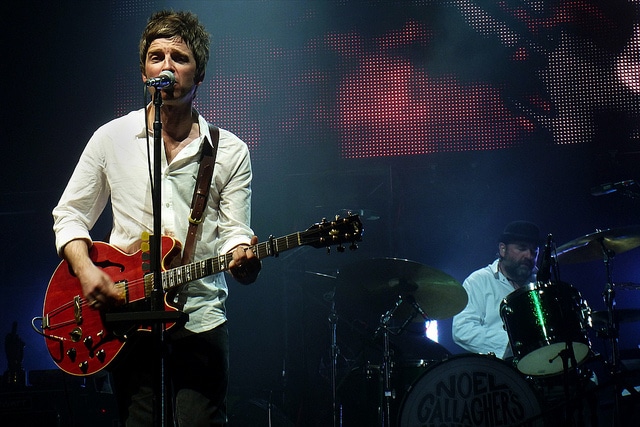 Noel Gallagher has spoken recently about his new album and how it has been influenced by the late David Bowie. Noel is currently working on his third solo album with his High Flying Birds.
Speaking in a recent interview with Rolling Stone, Noel Gallagher spoke about how progress is going with the album. He said "I'm in the studio at the minute," adding that "I'm in the middle of f**king about."
"I'm doing some stuff that, this time in particular, will get really, properly ignored in America," he added. "I don't just mean ignored like the rest of 'em. I mean properly ignored. That's what I'm aiming for: total, total anonymity. I'm sick and tired of being in New York and being pestered by one person a month. That's gotta f**king stop," said Gallagher.
Noel Gallagher also spoke about how the new album has been influenced by David Bowie. He said that he "ripped" off 'Rebel,Rebel'. "I've nicked a little bit of that," Gallagher said. "The 'woo-hoo!'. You'll hear that sooner or later in one of my tracks."
He finished things off in typical Noel Gallagher fashion saying "I remain f**king totally awesome. In 2016, I'm as awesome as I was in the back end of 2015. My hair is impeccable; it's not showing any signs of thinning, at all. I'm f**kin' thriving. Thriving!"
Photo Credit: Jose Francisco Del Valle Mojica