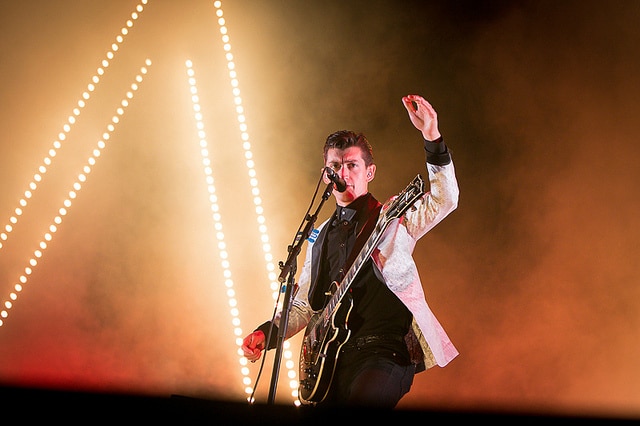 Noel Gallagher rues the fact that more working class bands have not emerged, following the success of Arctic Monkeys and Kasabian.
He bemoans the current domination of middle class groups, and is disappointed that the Sheffield and Leicester musicians haven't inspired others to take the same path.
Gallagher told BBC Radio 4's 'Mastertapes' interview series that working class people in Britain no longer have a spokesperson and hates the fact that the music scene is now swarming with middle class acts.
Asked if the current music scene is in good health, Noel replied:  "Well you only have to look at the charts, what happened at the end of the '90s, all those bands used to be in the Top Ten, like us, Manic, Pulp, The Verve, Suede and Blur, and I think bands like that have been marginalised and side-lined."
"There's X Factor and all that kind of thing, can you name me the last great band that came out of this country? There's not really been any great bands in the last 10 years."
When asked if One Direction can be labelled as great, because of the amount of albums they've sold, he replied: "They're not a band, they're a group and good luck to those lads. Arctic Monkeys and Kasabian, that's ten years ago now and shame on those two bands for a start because they didn't inspire anybody else. The working classes have not got a voice anymore, there doesn't seem to be a noise coming from the council estates, you know what I mean?"
"Music is very middle class, I'd have eaten Bastille alive in an afternoon in the '90s, one interview, destroyed, gone, never to be heard of again. Easy, had 'em for breakfast. My bass player summed it up, we're constantly saying, 'Where is the next band coming from?' and he rightly says, 'Never mind the band, where are the people?'
"When I first started I wanted to get in the charts and wreck it, like stamp Phil Collins out and Wet Wet Wet, they've got to go, and all that '80s gear, we don't need that anymore. I don't see anything from the working class, I just don't see it."
Noel's new album Chasing Yesterday is due out next year in March and he plays Dublin's 3Arena on Wednesday 4th March 2015.