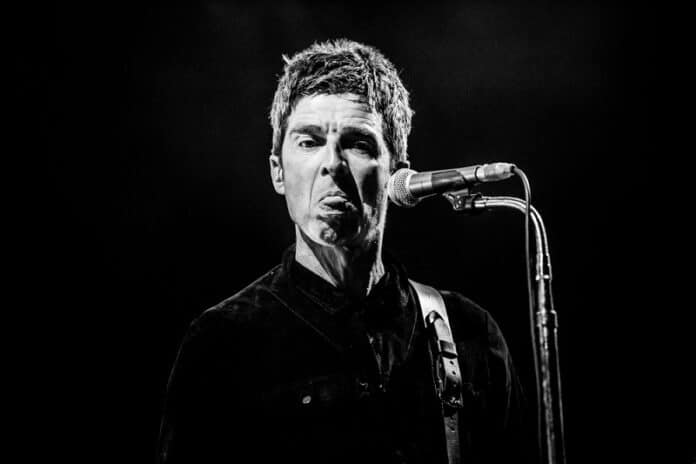 Noel Gallagher has blasted Prince Harry, calling the Duke of Sussex a "f*****g woke snowflake".
The former Oasis star did not hold back, claiming that Harry comes across like a "f*****g a** hole" when criticising his family.
Noel added that his sympathy lies with Prince William, for having a little brother "shooting his f***ing mouth off". A slight dig at Liam you reckon?
Noel also called Harry out for "dissing your family", telling him to "shut up".
Noel and his estranged brother Liam have been at loggerheads since Oasis's split in 2009. What has followed has been a feud and a war of words between the pair, with the latest resulting in Liam calling Noel a "massive c**t".
"I feel the f*****g lad's pain"
"Prince William. I feel that f***ing lad's pain", Noel said. "He's got a f***ing younger brother shooting his f***ing mouth off with s*** that is just so unnecessary".
"I'd like to think I was always the William", he added.
"But Prince Harry is coming across like a typical f***ing woke snowflake, f***ing a***hole", he continued.
"Just don't be f***ing dissing your family because there's no need for it".
On Harry's wife Meghan, Noel remarked, "This is what happens when you get involved with Americans. As simple as that".
Along with Gallagher, former Sex Pistols frontman John Lydon also hit out at the "woke culture". More on that here.
Gallagher on the music industry today
Noel Gallagher has been busy himself, releasing two tracks with his band Noel Gallagher's High Flying Birds. The tracks are called "We're On Our Way Now" and "Flying On The Ground".
Noel has admitted to being baffled by the music industry he is working in today, compared to the one he dominated for two decades with Oasis and now High Flying Birds.
"They're just chasing the streams and the numbers and if they can get kids who are gagging to be famous and who look good and have got fairly decent voices, they've got in-house songwriters who can write it", he said.
"I was at the Ivor Novello songwriters awards once when the song of the year came up and it was by Emeli Sande. Anyway, eight people got up to accept the award", he continued.
"And I don't think any of them was Emeli Sande".
"I was like, 'How do eight people even f***ing . . .  there's not even eight opinions on a f***ing song. How can that be?".
Gallagher added that the music business is "artistically, is the worst it has ever been — but financially, they're smashing the a*** out of it. Flying".
Gallagher's views on the music industry were somewhat echoed by close friend Paul Weller. See what he said on the topic
here.
"Preachy"
Gallagher also blasted the bands that arrived following Oasis' split in 2009.
"If it was now, we'd be 20 years younger so we wouldn't have grown up in the Seventies and Eighties. We'd have grown up in the Nineties, so we'd be completely different people", he said.
"Modern rock bands about today would be a sermon about how 'we're not worthy to be here and you're our fans, you're amazing, and without you . . . ' F*** off".