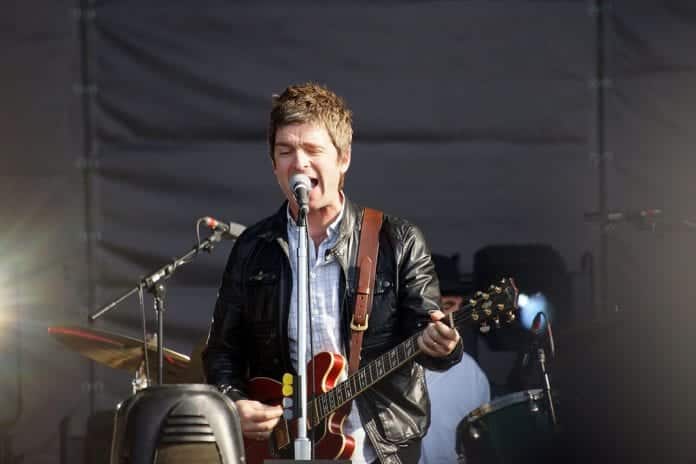 As much as we'd love to see them reunite, the Gallagher brother's war of words provides a lot of entertainment. But Noel has taken things a bit far this time, stating that brother Liam "needs to see a psychiatrist".
And there we were, thinking that a reunion is SURELY on the cards soon..
Speaking to the Sunday Times which was printed yesterday, Noel declared that Liam "needs to see a psychiatrist".
"I don't say that as a joke," he carried on.
Last month, Noel headlined a benefit gig held to mark the reopening of the Manchester Arena – where the horrific terrorist attack occurred at an Ariana Grande concert on the 22nd of May.
Liam seemed to do as Liam does, by taking to his Twitter account but later claimed that his account had been hacked. Fans thought the tweet to be bizarre, even by Liam's standards, when he said that his older brother's performance was a "PR stunt".
Claiming that the tweet was the result of being hacked, he tweeted: "I wouldn't do that. I wouldn't say stuff like that. Can you believe that?"
And the Sunday Times were quick to bring the incident up with Noel, to which he responded:
"For the second time. He needs to see a psychiatrist. I don't say that as a joke. Because young Mancunians, young music fans, were slaughtered, and he, twice, takes it somewhere to be about him. He needs to see somebody."
Liam headlined the first benefit gig held to honour the 22 people who were tragically killed in the attack at the concert in May. Noel did not perform, which was met by a huge amount of anger on Liam's part. Noel then described Liam as "Mr Angry" who had "bombarded the internet with his hate".
But Noel finally revealed why he didn't perform at the gig, in the interview yesterday. He said he wasn't actually invited to perform. Fair enough reason we think.
He said that the insults being hurled at him around that time didn't hurt him. "It's just noise. Ill-informed fuckwits," he said.
Royalties from Oasis's song 'Don't Look Back In Anger' were being donated to help those affected by the Manchester attack, which Noel has revealed that he wanted to keep a secret.
"So I'm getting calls saying, 'Surely you want to do an interview?' No. People died. This is not about me or some other idiot. A woman's just woken up from a coma to find her daughter's dead. Have some respect."
Talking about his performance at the reopening of the Manchester Arena, Noel said: "It was a strange night because you live for moments when everyone is arms in the air with a song you've written, but you're wishing this moment was never taking place, that 'Don't Look Back in Anger' was still about this woman of a certain age, toasting her life passing by, rather than being an anthem of defiance."
Photo Credit: