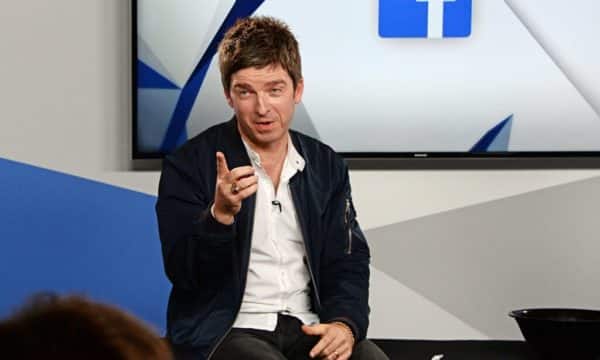 Yesterday, Noel Gallagher teased fans with a very cryptic message, hinting at possible new music from the former Oasis star.
Well now, it has been confirmed that new music is being released from Noel. The High Flying Birds frontman has returned to music with a bang with his new single "We're On Our Way Now". 
The song is included on a greatest hits collection, celebrating Noel's High Flying Birds' decade in music from 2011-2021. The album is called Back The Way We Came (2011-2021). You can pre-order it now.
Check out the trailer for the album here.
Along with this, a limited edition, colour doubled and hand pressed LP with an exclusive art print will be arriving for Record Store Day on June 12.
Regarding the album's title Gallagher said, "The title just came to me one afternoon, at the kitchen table. It's a saying isn't it: 'back the way we came'. I actually thought it was a great title. Which is why it's got vol 1. Because if there's another one, I'm not coming up with another title!".
"Good luck in the afterlife"
Noel Gallagher also revealed earlier this week that he is hitting a "purple patch" with his songwriting.
"I'm doing the songs for a new album", Noel said. "I've been in the studio every day. If I didn't have that, I don't know where I'd be at now. If I wasn't going in there every day. Actually, some f*****g great stuff has come out of it".
Meanwhile, for the track "We're On Our Way Now", Gallagher recalls the passing of a friend without having the opportunity to say goodbye. This is followed by a more upbeat chorus, reflecting more positively of being at peace.
Noel sings, "Remember what might have been, had I walked you home and said I'd see you later? You were living the dream, but when the morning comes, you're gonna meet your maker. Good luck in the afterlife".
Further lyrics from the track bring back memories of Oasis "Whats The Story" era.
"I hear the morning sun, doesn't cast no shadow. You chose to drift away, but look at you now".