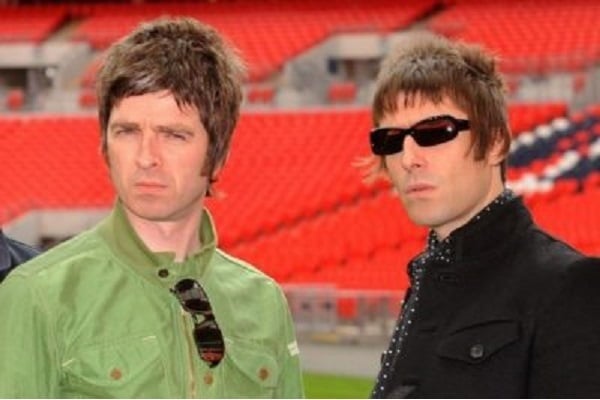 Would you like to listen to the article instead of reading it?
Noel Gallagher has responded to a tweet from estranged brother and ex Oasis bandmate Liam Gallagher, which implied that a reunion was on the cards for the band.
Ever since the band split up in 2009, rumours have been relentless about an Oasis reunion, and a few days ago, former singer Liam Gallagher wrote to a fan that "it's happening" when they asked about a possible reunion.
This month, Gallagher also revealed what he particularly misses about performing alongside his brother on stage, saying that he misses "Showing him how to sing with passion and verve". 
"He's got my number, he's got my manager's number"
This "it's happening" tweet was responded to by Noel Gallagher, who was asked by a fan if he understands why fans remain hopeful over an Oasis reunion.
"Yeah, I understand it, yeah: no-one has really come along to take our place", Gallagher said.
He also added, "There's something in the papers back in England today," he continues. "Y'know, but… he should get his people to call my people, they know who they are, they know where we are… Stop talking on the fucking internet and let's see what you've got to say". 
The former Oasis guitarist and chief songwriter was also asked all could be solved over one simple phone call.
"You would think, right?", Gallagher replied, before laying down the gaunlet to his brother, "He's got my number, he's got my manager's number. Call us". 
"But you know what?" he added. "He won't call". 
Some fans asked "why", to which Noel Gallagher replied "Well, why indeed". 
Suffice it to say, watch this space on this one!
In the meantime, Noel Gallagher and his band High Flying Birds have been busy promoting their forthcoming album 'Council Skies', which arrives on June 2.
The album includes the single 'Pretty Boy', a track which Gallagher has released a remix of, featuring The Cure's Robert Smith. Check this remix out here.