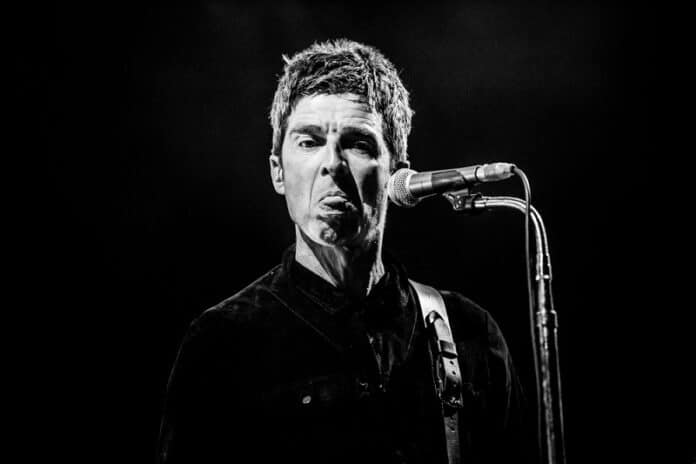 Former Oasis star, Noel Gallagher has teamed up with actor Matt Smith for his next single. The pair were spotted alongside a mystery actress putting together a video over the weekend.
Despite the fact that streaming music seems the way to go with most musicians today, as a source said, Noel is a bit different and a bit more "old school".
The set source said, "The video is for Noel's upcoming single with his band High Flying Birds, but he wanted it to be special".
"These days a lot of ­people don't bother with proper videos, but Noel is a bit old school and still values a video that helps communicate the message of a track".
They also added, "It's a cool, heavily styled aesthetic and Matt is the perfect guy to take the lead".
"They looked the part together"
Onlookers watched as Gallagher's co-star, Smith cruised in the stylish black car alongside this mysterious female co-star.
The set source also said, "I'm not sure exactly who she is, but they looked the part together. Matt's suit was really cool, the car, and her outfit looked the business, really retro, and it's a great track".
Noel also appeared in different shots for the video.
It also looks like a car that the guitarist once labelled "my most expensive mistake" made an appearance for the video too.
Gallagher is known to have paid £100,000 for a black Jaguar, but has never learned to drive.
He once remarked, "I thought when I became a rock star, I was gonna need a car. So I got a Mk2 ­Jaguar from 1967, the year I was born. It's got 12 miles on the clock and it just sits in the garage".
More on Gallagher here!
We also brought you the news that last month, Noel Gallagher claimed that his friend Paul Weller had recorded a new album during lockdown.
Well, Gallagher's claim has been proven correct! Last week, Paul Weller announced his 16th studio album "Fat Drop" (Volume 1). Find out more about that album and how to pre-order a copy here.