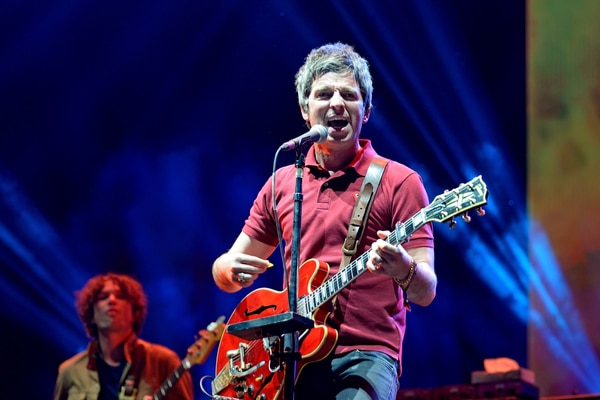 According to reports Noel Gallagher is set to be hitting the studio to write a song for John Lennon.
The song is part of a tribute album that Lennon's son Sean is putting together in memory of his father.
A source told the paper: "Sean wanted Noel on board because of his love of The Beatles and John and also in recognition of the massive impact he's had on the UK music scene over the last decades."
Earlier this month Paul McCartney spoke out about his reconciliation with his former Beatles bandmate John Lennon, after the pair fell out back in 1970 following the band's split.
Sean Ono Lennon, interviewed the legendary Sir Paul McCartney as part of new two part radio show to celebrate the 80th birthday of John Lennon.
McCartney told Sean: "I always say to people, one of the great things for me was that after all The Beatles rubbish and all the arguing and the business, you know, business differences really… that even after all of that, I'm so happy that I got it back together with your dad."
"It really, really would have been a heartache to me if we hadn't have reunited. It was so lovely too that we did, and it really gives me sort of strength to know that."