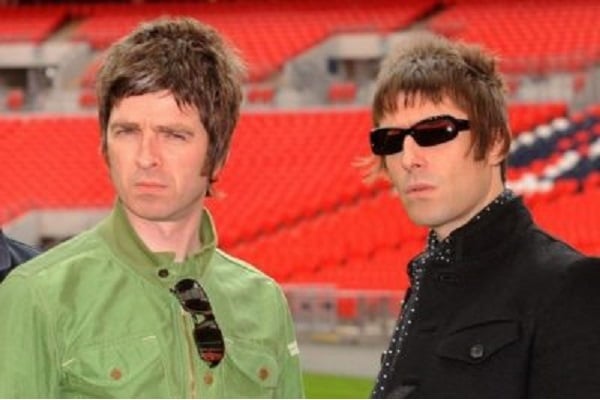 Noel Gallagher has refused to rule out an Oasis reunion, opening the door for a possible reconciliation between himself and estranged brother and former bandmate Liam.
The pair have been at loggerheads since Oasis split up in 2009, which has been followed by a feud which has lasted over a decade, including a barrage of insults between the pair.
However, it would appear that the pair have started to mend fences, after it emerged that Noel Gallagher and wife Sara McDonald were to divorce.
"never say never"
Speaking in a recent interview, Noel Gallagher had this to say regarding a possible Oasis reunion.
"Well, you should never say never… it would take an extraordinary set of circumstances but that's not to say those won't ever come about", Gallagher stated.
When asked about how himself and Liam had been getting on recently by DJ Mike Sweeeney, Noel replied, "Oh, brilliantly, yeah". 
Sweeney asked "Genuinely?", to which Gallagher replied, "Genuinely, yeah". 
"He (Liam) has taken a year out apparently to find himself", Noel added.
In another interview, Noel Gallagher has hinted that a possible reconciliation was possible on both fronts.
"Look, it's the done thing now isn't it, and Blur are playing Wembley stadium, everyone's getting back together", he said.
Gallagher also emphasised that he does not need money as an incentive to bring Oasis back together.
"It's just not something that appeals to me. Now that's not saying in ten years' time it won't appeal to me", he insisted.
Noel Gallagher has been promoting his fourth studio album recorded with his band 'High Flying Birds'.
The album is called 'Council Skies' and arrives on June 2. It includes the singles 'Pretty Boy' and 'Easy Now'.
The album has been co produced by Paul 'Strangeboy' Stacey, alongside Gallagher. Check out the latest track and Nova's report here.