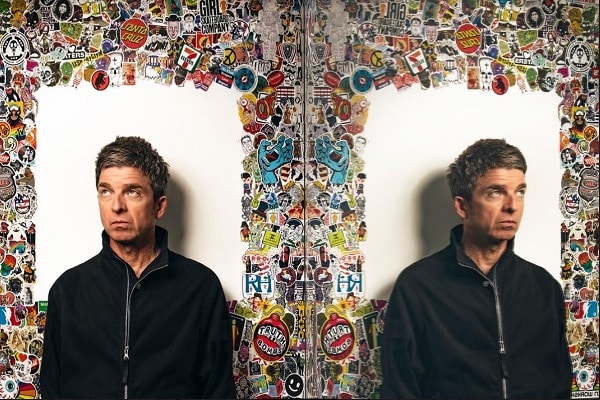 Noel Gallagher's High Flying Birds have released a music video for their brand new single 'Pretty Boy'.
The track which features former Smiths guitarist Johnny Marr, was recorded at Gallagher's music studio, and co produced by Paul 'Strangeboy' Stacey alongside Gallagher.
While an official release for the upcoming album has yet to be officially announced, Noel Gallagher's High Flying Birds' latest album will arrive at some stage next year, it was announced.
However, other details regarding the album have yet to be confirmed.
This will mark the band's first album release since 2017's 'Who Built The Moon'. Although the band did release a compilation album 'Back The Way We Came: Vol 1 (2011-2021)' celebrating their first decade in the music business last Summer.
"the first thing"
Regarding the single and its accompanying music video, lead singer and former Oasis star Noel Gallagher released this statement.
"For this new record it was the first thing I wrote, the first thing I demoed and the first thing I finished, so it's only right that it's the first thing people get to hear", he said.
He added, "Massive shout out to my mainest man Johnny Marr for taking it somewhere special. Oh… and watch out for a cameo from me in the video… first one to spot me wins a bag of Flamin' Hot Wotsits Giants!!".
Check out the video below.
Back in September, Noel Gallagher claimed that David Bowie has a bigger influence on his latest material then he did before.
"My relationship's purely through the music, really," Gallagher stated. "I didn't really know him that well. I was first aware of him in the '80s, doing 'Let's Dance' and all that, and then going back, when I was getting more into music, going back in time".
He added, "It was the first time I'd ever written in a studio, and he used to do it all the time, and my producer at the time was encouraging me to do that more".
"He was kind of like, 'listen to interviews by him, saying you've got to put yourself out there and be slightly unsure of what you're doing'. That was a good point for where we were going at the time with our record".
Elsewhere, Noel Gallagher's former band Oasis soared to top spot of the streaming charts with their track 'Wonderwall'. More on this report from Nova here.