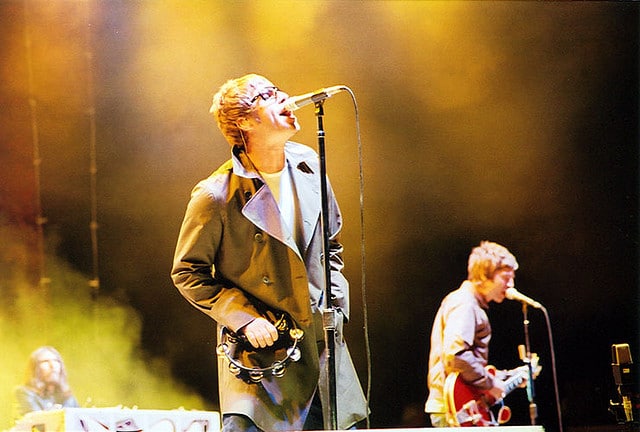 For the first time in a while Noel and Liam Gallagher have agreed to work together on a new project. This time around it's a biopic about Oasis made by the same people who did the recent Amy Winehouse documentary.
James Gay-Rees of production company On The Corner and director Asif Kapadia will be in charge of the new project. They were the team behind the film Amy and they will now be working on a movie about the Britpop icons.
The filmmakers are said to have been given "unprecedented" access to the band and unseen archive footage. The Guardian later confirmed that Noel and Liam Gallagher both agreed to "share their favorite memories and offer their insight in interviews".
Screen Daily recently reported that Independent Film Sales will launch the film at industry event AFM, which takes place between November 4-11.
The managing director at Independent Andrew Orr said of the film "Oasis are without doubt one of the classic British rock bands, selling 70 million albums worldwide and defining the sound of a whole era. At its heart the film takes a look at Liam and Noel Gallagher who are two of the finest rock 'n' roll stars the UK has ever produced."
Photo Credit: freschwill