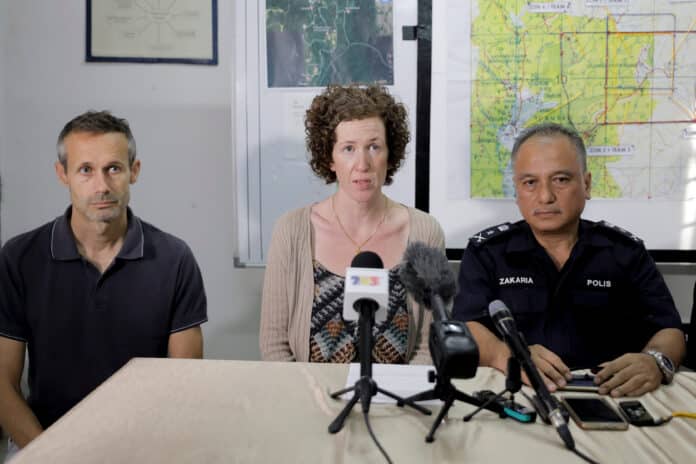 Both the father and mother of French-Irish teen Nora Quoirin have told an inquest into their daughter's death that they heard strange sounds in their Malaysian holiday chalet prior to the 15-year-old's disappearance.
Nora, who had a learning disability, disappeared from the holiday resort Seremban, the day after the family had arrived. Her naked body was found 3 days later in a ravine 3km from the resort.
Malaysian police ruled out abduction and stated publicly that there was no evidence of foul play related to Nora's disappearance and death.
Nora's father, Sebastian gave evidence to the inquest that he heard muffled sounds in or near the family's chalet in the hours before Nora's disappearance was discovered. Nora's mother Meabh said that she too heard strange sounds in the holiday home. She said that it sounded like two people "whispering". The parents did not investigate the sounds at the time.
A post mortem examination found that Nora had died from internal bleeding probably brought on by hunger and stress. Nora's father and mother both questioned why the teenager's body had so few injuries. Both parents spoke about Nora's balance problems and questioned how the teen could have navigated the jungle, barefoot, without sustaining any injuries.
The inquest heard that a latch was broken on one of the chalet's windows but Mr Quoirin again cited his daughter's balance and mobility issues as reasons to dismiss the notion that Nora could have climbed out the window by herself. "She has no survival instincts. I could not understand how she could have got out of the chalet and ventured out of the resort herself," the teenager's father said. Mr Quoirin said that his daughter's feet although bare, were completely uninjured. He queried how that could be so if Nora had been wandering alone in rough jungle terrain for several days.
Meabh Quoirin said that valuable time was lost by Malaysian police. "My own understanding was that the dominant commitment was in search and rescue, and it took a long time to mobilise and explore any criminal route," she told the inquest. "I believe that criminal evidence, if it existed, would have been lost during that time."