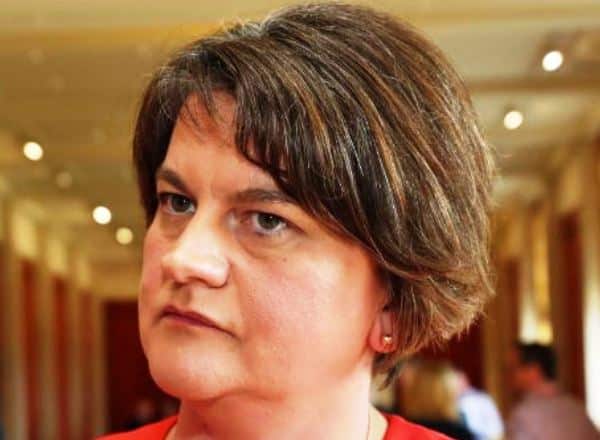 Political leaders in the North have met victims and survivors of mother and baby homes ahead of the publication of a report into the institutions.
It comes two weeks after the Commission of investigation released its report into homes in the Republic.
The Commission's final report detailed an appalling level of infant mortality, with 9,000 child deaths noted in just the 18 institutions examined.
A state apology was issued the following day.
Mother and baby homes were not confined to the Republic and this afternoon a report into these and Magdalene Laundries which ran in the north will be published.
Researchers have created a detailed report on the day-to-day operation and practices within the institutions and its findings will inform future deliberations about a possible public inquiry.
Amnesty international has estimated that some 7,500 women and girls gave birth in the mother and baby homes, and the group and survivors believe a public inquiry should be held.
The Northern Ireland Executive discussed the findings of the report. First Minister Arlene Foster spent the morning speaking with survivors and victims.
She says the period examined was a shameful chapter, and says it's right that the stories of victims and survivors will now be told.
More than 10,500 women entered mother and baby homes over a 68-year period from 1922. The youngest was aged 12.
A "victim-centred" independent investigation was ordered by Stormont ministers and Arlene Foster pledged the voices of survivors would be heard "loudly and clearly".
She added: "Children were raped or victims of incest then they were victimised again by being put into these homes.
"It was not their fault that they were raped or the victims of incest yet they were the ones who suffered and it appears to me that those who perpetrated the crime went scot-free."
Northern Ireland: Mother and baby home inquiry must deliver long-awaited truth and justice for survivors

"It's time for the women and girls forced into the homes, and the children born there, to have their voices properly heard." – @PatrickCorrigan https://t.co/RWxvBV1DmW pic.twitter.com/8HihxHHivo

— Amnesty Int'l NI (@AmnestyNI) January 26, 2021