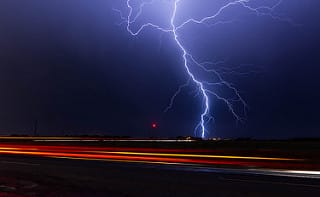 Nova's Best Bits: The Good, The Bad And The Bizarre – May 11th- Nova's Lightning Round-Up of all your Rock music news and gossip. Here's all you need to know at a quick glance!
-Guns N' Roses and the Who have confirmed that they will team up to perform together for a concert in Argentina. Interestingly, Guns N' Roses have been performing a cover of the Who's 1971 single "The Seeker" on their Not In This Lifetime tour. Which means we could potentially even see an on-stage collaboration between the two groups!
–Former American Idol contestant, Adam Lambert, has been the touring front man with Queen since 2011. Asked in a recent interview if he ever considered playing the role of Mercury in the new biopic, Lambert said: "No, I don't think I would be up for taking that one. I mean, that's a whole other level." Lambert said he really loves singing the songs that Freddie sang on stage, but added, "I also approach it by doing it as me. I don't know if I would be able to impersonate Freddie." Brian May recently revealed that the film would be released in 2018.
-Former Oasis front man, Liam Gallagher declared on Twitter that there's not "much competition out there" in the current music scene". He's gearing up to release his debut solo album this year. Gallagher has confirmed that his album will be called 'As You Were', and the first single is titled 'Not For Sale'. Asked by a fan on Twitter when the single would be released, Gallagher replied: "It's coming me lion patience no rush it's not like there's much competition out there you just relax brother". When another fan suggested that Gorillaz were his current competition, Liam responded: "Not from anybody as far as I can tell young man it's gonna be a walk in the park mate as you were". Sure he wouldn't be Liam Gallagher if he wasn't saying something controversial!
–The god father of shock rock, Alice copper has confirmed his new album will be titled Paranormal. The LP is set to hit stores in July. The album will be his 27th studio record and first solo effort since 2011's Welcome 2 My Nightmare. We'll see guest appearances from ZZ Top's Billy Gibbons, three members of the original Alice Cooper group and, most surprisingly, U2's Larry Mullen Jr. on drums.
-Paul Weller has surprisingly expressed his fondness for the Eurovision Song Contest. The former Jam front man, said he would have allowed one of his song's be used as the UK's entry! "I want to see the UK win the Eurovision Song Contest," Weller said. "And I think they need 'The Impossible Idea' as their tune. Yeah, they could have it absolutely." Asked if he'd have attended this year's event in Kiev had 'The Impossible Idea' been selected as the UK's entry, Weller replied: "I could be there, possibly. If it was my song then I would definitely, yeah." … Was not expecting that.
Don't forget to tune into NOVA, bringing a diet of guitar-based music to Dublin, Kildare, Meath & Wicklow.
NOVA is available on Facebook, Twitter and on it's website – www.nova.ie. It can be received on 100.3FM in the Greater Dublin area and can be received nationwide on its Smartphone apps and via the Irish Radio Player.ore updates as we hear them.
Photo Credit: brenton Rogers