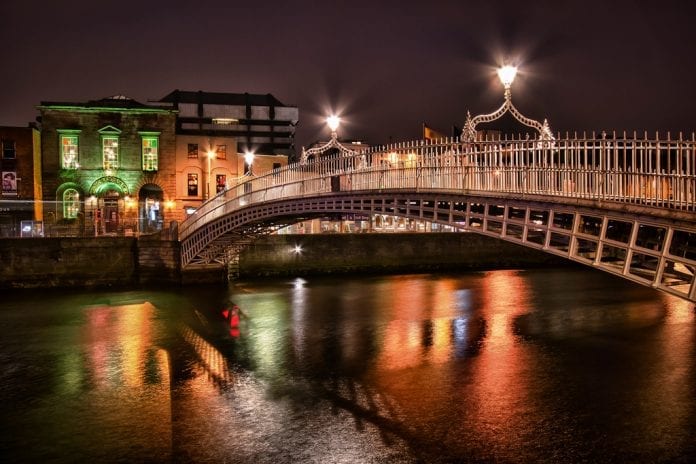 At a loss for what to do this weekend? Want to go out but need a little inspiration, sure Nova has you covered! There's actually a few cool gigs taking place this weekend.
Friday 24TH
The Doors Alive
Later tonight, the Doors Alive play the Academy, on middle Abbey Street. The band are widely regarded as the closest and most enthralling representation of the legendary 1960's rock gods The Doors. Tickets €15. From 7pm. We're excited about this one, and the guys are flying the tri-colour on their social media today, fair play.
Saturday 25TH
The Boomtown Rats
The brilliant Boomtown Rats, make their return to Dublin! They were one of the biggest bands of the late 70s/80s with a string of top ten hits and platinum albums, earning them Brit Awards, Ivor Novellos and Grammy Awards. Bob & Co. play Dublin's Olympia Theatre Saturday night. Tickets €40. From 8pm.
We Cut Corners
2016 Choice Music prize nominees, We Cut Corner return to Whelan's promoting their new single "Reluctant Recluse". Tickets €16.50. From 8pm
Sunday 26TH
Warpaint
With their third studio album Heads Up, Warpaint play Vicar street on Sunday tonight. Warpaint have been making their own unique brand of lo-fi, psychedelic indie rock in their home town of LA since 2004. Tickets €26.50/34.50. From 7.30pm
We hope you've a great weekend whatever you end up doing! It's looking like a good one too with the weather finally warming up. Don't forget to tune into NOVA this weekend, bringing a diet of guitar-based music to Dublin, Kildare, Meath & Wicklow.
NOVA is available on Facebook, Twitter and on it's website – www.nova.ie. It can be received on 100.3FM in the Greater Dublin area and can be received nationwide on its Smartphone apps and via the Irish Radio Player.ore updates as we hear them.
Picture Credit: stibou5