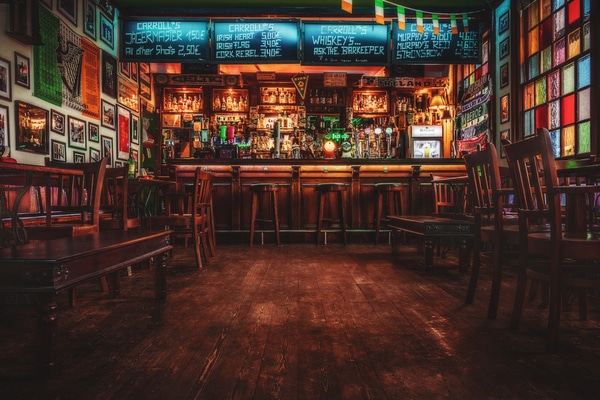 The cabinet are to meet today to discuss the latest NPHET reccomendations in light of the rise of the Omicron variant in Ireland.
Such reccomendations made by NPHET have included a 5pm curfew for pubs and restaurants from next Monday.
NPHET are also reccomending that cultural, theatre and sporting events should not take place after 5pm. They also reccomend the cutting of venue capacity to 50% or 5,000 people for outdoor events.
They also reccomend a reduction in the number of people attending both indoor and outdoor events.
Hospitality representatives have said that it would be devastating if the Government adhered to the advice of NPHET regarding early closing times for pubs and restaurants. They also stated that major financial supports are needed for businesses to survive.
Large Gatherings
Although certain events such as weddings have not been specified, NPHET have called all large gatherings possible super spreaders of the virus. They are also advising against the holding of such large scale and late night events.
It has been reported that restrictions regarding how many people can socialise together from three separate households in the home of a fourth is not to be tightened.
Close contacts of a confirmed positive Covid case who have not received a booster vaccine will likely to be advised to restrict their movements.
Despite the NPHET reccomendations, Ireland is to coincide with EU policy on international travel. Tánaiste Leo Varadkar also had this to say.
He also added, "I would expect (today) that there will be some recommendations around the management of close contacts. Some recommendations are designed to decrease the amount of social mixing and also some recommendations around international travel". More on this here.
Schools are to also remain open until the Christmas Holidays next week.
"key thing"
Following these reccomendations, Green Party leader Eamon Ryan said that the surge is coming, which is the "key thing".
"All the international advice is saying this new variant does seem to be more transmissible and does seem to be able to escape some of the vaccines", he added.
Mr Ryan also said that people need to receive more clarity heading into the festive season.
He said, "None of the details are agreed yet. Obviously, NPHET has set out in a letter their recommendations. There may be variations in that. We will have to discuss with them all the aspects".
Mr Ryan also said he hopes events such as racing festivals should still go ahead. They will be under restrictions and with smaller crowds.
"Better to still have the events rather than cancelling them", he said.
The Green Party leader added the Government will continue to support businesses affected by the pandemic.
The Cabinet are to meet around midday today to discuss these NPHET reccomendations.