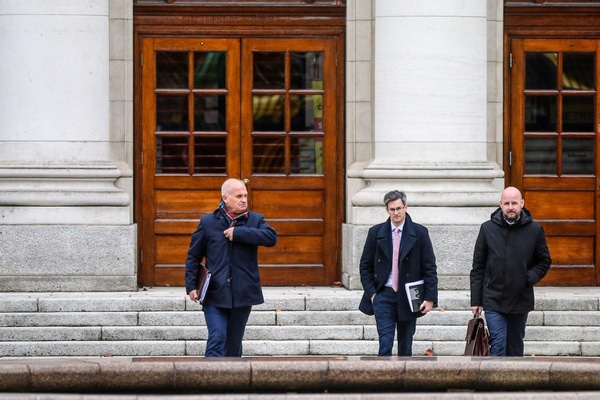 NPHET has agreed upon the removal of all mask mandates requirements for most areas, where currently regulated. The decision, if accepted, will see an end to the wearing of face coverings in schools, on public transport, taxis, in retail premises, and in public offices.
Although quite refreshing to have people in food preparation wear masks, the new decision will see an end to mandatory coverings. Staff in customer facing roles, such as restaurants and pubs, will no longer require to cover up. However, mask wearing will still be required in healthcare settings, such as hospitals and nursing homes.
In a letter from Chief Medical Officer Dr Tony Holohan, recommendations put forward by the team have been given to Government. It follows a meeting of NPHET earlier today, which reviewed the overall COVID-19 situation, vaccination uptake levels and the existing mask wearing rules.
Holohan further recommended to the Minister of Health for NPHET to be stood down and replaced with a smaller monitoring system. According to indications from a government spokesperson, NPHET's recommendations will likely be considered by Cabinet at Tuesday's meeting.
The health team has also recommended changes to the HSE COVID-19 testing system and will concentrate more on the elderly. Vaccinated close contacts will no longer be required to get a PCR test, which could hopefully reduce the demand on the system. Self-isolation will continue to be the general advice for those who display symptoms COVID-19 until they are better.
Eamon Ryan hopes to see an end to mandatory mask wearing in schools, retail, and public transport come "straight away." The Minister for Transport told the Dáil this was his personal view and that he was awaiting to hear what advice NPHET would provide.
Dermot O'Leary said a number of concerns have already been expressed on the possible changes to the mask wearing on public transport. The General Secretary of the National Bus and Rail Union said waiting until the end of March would be better, as there will be fewer coughs and colds.