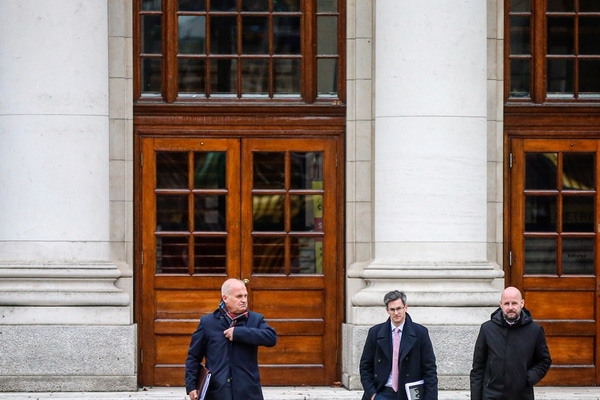 NPHET have met today to discuss the proposed vaccine bonus and advice around healthcare workers refusing to take jab. Several proposals are under consideration, including fully vaccinated people no longer having to restrict their movements following close contact.
Advice given by Ireland's Expert Advisory Group regarding COVID-19, as well as granting additional freedoms to the fully vaccinated are under consideration by the team. Last week, the Government announced that two people who have been fully vaccinated could be allowed to meet indoors or outdoors.
Proposals under consideration by NPHET today include fully vaccinated people no longer having to restrict their movements after being identified as a close contact, as well as a review of policy in other countries when a healthcare worker refuses a vaccine.
NPHET will also consider advice around testing in schools ahead of the remaining second level students' return on April 12th. The team will also assess the current trajectory of the disease with health officials last night confirming a further 423 cases and five deaths in the Republic.
Although case numbers have remained steady of late, NPHET remain concerned over what next week's easing of restrictions could have. As of 8pm last night, 220 patients were hospitalised with COVID-19, 54 of these in intensive care units, 33 of whom were being treated on ventilators.
The Republic of Ireland hit the milestone of one million doses of COVID-19 vaccinations, after it was administered today. The HSE has also confirmed between 180 and 190,000 doses will be given across the country next week. However, it will be late this month or early next month before a quarter of a million jabs are being administered on a weekly basis. NPHET will hopefully have come to an agreement today, on how future vaccinations will be rolled out.
Yesterday, HSE chief Paul Reid said the booking process will involve people registering their details online, before receiving their vaccine slot via SMS. Some members of the public will receive their vaccines within a week. Reid said the HSE will have to deal with "some exceptions" for people who do not have access to the internet, with those people being dealt with "through a separate process". For those who book their vaccination online, people will be receiving their shots in vaccination centres. NPHET will meet today to discuss all proposals before making future decisions, and will announce later.
"Within that week, we will be starting the process. So, the week commencing the 19th, we will be starting the process to vaccinate people in that age group as well, primarily through the vaccination centres," Reid said.