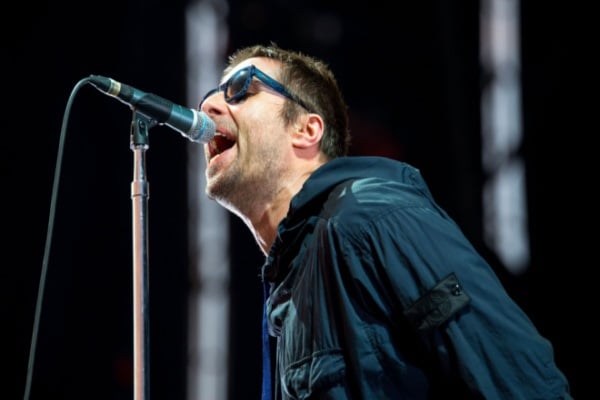 Oasis' classic hit 'Wonderwall' has been named the most streamed track of the 70s, 80s and 90s.
The single which was released by the band in 1995 from their album '(What's The Story) Morning Glory?', came out on top in a list which was collated for Greatest Hits Radio from the Official Charts Company.
Oasis fended off competition from the likes of Queen, Toto, Fleetwood Mac, as well as old Britpop rivals Blur to land top spot.
'Wonderwall' emerged with 281 million streams, finishing ahead of Queen's 'Bohemian Rhapsody', which had 248 million streams since records began.
However despite Oasis boasting the top track, Queen had the most amount of songs in the list, with thirteen.
Overall, eight tracks from Oasis featured in the list of 300, compared with two from Blur, with 'Song 2' ranking at number 100, and 'Parklife' at 200.
One noticable trend which emerged from this list was the impact that television and internet culture, as Kate Bush's single 'Running Up That Hill' found its way to number 42 on the list, following its appearance in Netflix hit series Stranger Things.
"Am I surprised?"
Speaking about 'Wonderwall', former Oasis guitarist Noel Gallagher was not surprised to discover that it had emerged at the top of the tree.
 "Am I surprised to see Wonderwall at the top of this chart? No", he said.
"The first two Oasis albums and all the big hits from them are generally up at the top of these charts of the greatest songs of all time", Gallagher continued. "That said, every time I play Wonderwall it brings the house down and I can't explain it – it's a magic thing, a magical, magical thing". 
However, Gallagher did mention that he would have relished the idea of having 'Don't Look Back In Anger' at the top spot, due to his vocal performance. Possible subtle jibe about estranged brother and former Oasis lead singer Liam?
"Although I'd rather have Don't Look Back In Anger there frankly, better lead vocal…", he admitted.
Watch Spanish Restaurant Clap And Sing 'Wonderwall' To Noel Gallagher
Speaking of Liam, the former Oasis lead vocalist shared the trailer from the upcoming film 'Knebworth 22', documenting the singer's return to the iconic venue 30 years on from Oasis' history making performances at the venue. Check it out here.
Regarding 'Wonderwall', Liam Gallagher previously said that the song used to annoy him. More on this here.