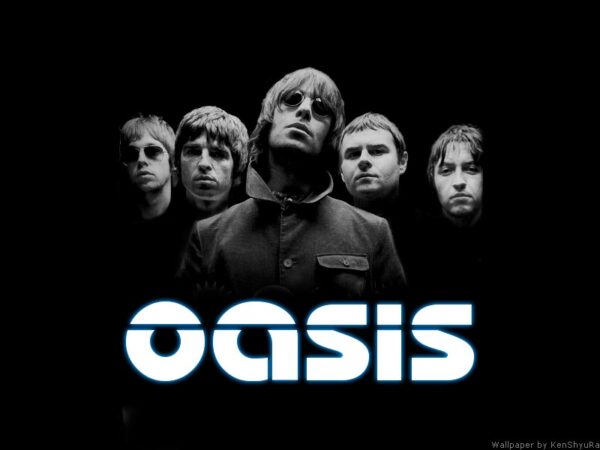 Oasis have announced a release date for their documentary "Oasis At Knebworth 1996".
The film will mark 25 years since the band's iconic performance at the venue in August 1996. It will include previously unseen archival concert and backstage footage from the gig.
Fans will be able to hear interviews from the band and organisers of the gig.
A press release has called this film, "a joyful and at times poignant cinematic celebration of one of the most iconic live concert events of the last 25 years, driven entirely by the music, and the fans' own experiences of that monumental weekend".
The film is directed by Jake Scott, with estranged brothers Noel and Liam Gallagher serving as executive producers. It is also being produced by Black Dog Films.
The film itself, will be released on September 23, with tickets going on sale on August 10. For more information, check out the official website here.
'Oasis Knebworth 1996' comes to cinemas worldwide from Thurs, September 23rd!
The brand-new feature-length documentary, directed by Jake Scott from extensive concert & exclusive never before seen footage, see these era defining shows through the eyes of the fans who were there. pic.twitter.com/8KjhBfPhpj

— Oasis (@oasis) July 13, 2021
https://www.youtube.com/watch?v=cxcfcuUcBHw
"The Woodstock of the 90s"
In a statement, Liam Gallagher called Knebworth "the Woodstock of the 90s".
"Knebworth for me was the Woodstock of the 90's", he said. "It was all about the music and the people. I can't remember much about it, but I'll never forget it. It was Biblical".
"I can't believe we never played 'Rock 'n' Roll Star!", Noel said.
Oasis played in front of 250,000 people across two nights at the iconic venue. The band went on to break records like the largest ever demand for a concert attendance in British history. To emphasis this, 4% of the entire British population tried to get tickets for these gigs!
Back in May, Jake Scott also had this to say.
"It's a story driven entirely by the music, a rock and roll experience, told in the moment, like a visual stream of consciousness that is built around the extensive archive footage from the event. No on-camera interviews or unnecessary celebrity recollections".
Scott had previously worked on films for R.E.M and U2.
News of this film had also sparked rumours that the estranged Gallager brothers may even reunite Oasis.
Since then, Noel Gallagher said that he would reform the band for £100 million, having previously dismissed the idea, saying that the band's legacy is "set in stone".