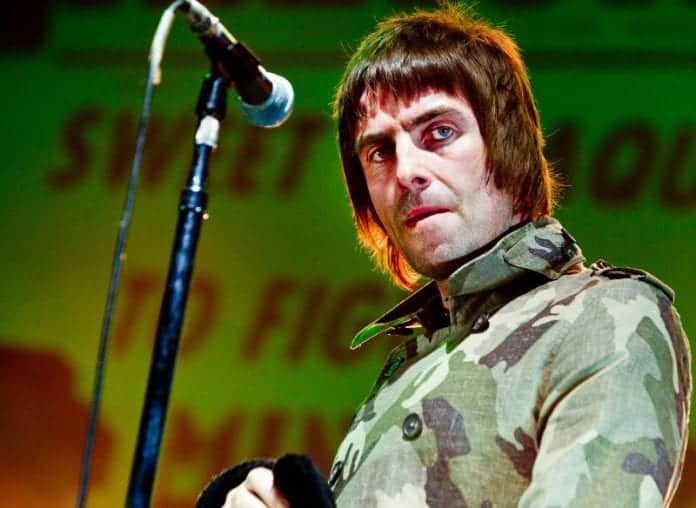 Mad-Fer-It Oasis film, Supersonic won Best Documentary at the 2017 Three Empire Awards on Sunday night (March 19th).
The 22nd edition of the ceremony from the world's biggest-selling movie magazine took place in a glitzy bash at London's Roundhouse, with Rogue One: A Star Wars Story and Fantastic Beasts And Where To Find Them among the biggest winners. All competitive awards were voted for by the public.
BEST DOCUMENTARY presented by Green Tomato Cars
Winner: Supersonic
13th
Weiner
My Scientology Movie
The Beatles: Eight Days A Week
Director Mat Whitecross took to the Roundhouse stage to accept the prize for his documentary saying, "In the words of Noel Gallagher, 'I applaud your wisdom'," Whitecross then added to laughter, "In the words of Liam, 'bananas'."
Speaking with the Daily Star at the ceremony after scooping the prize he said: "Liam and Noel Gallagher were really generous. Everything we asked for they gave us."
And getting the rumor mill turning Whitcross added,
"Liam said he wants to make a sequel. I don't know if he was joking or not."
Both Gallagher brothers were no shows at the awards ceremony. Only Liam made it to the film's premier last October that, predictably, led to another tirade against his older brother. With Liam's new album coming out soon, their infamous rivalry is pretty bad at the moment, with some major twitter put downs being posted. Liam's upping the ante now and saying he's going to do Noel songs better than Noel himself. The publicity is doing the job though with anticipation for Liam's new album is pretty high at the moment. Mat Whitecross has said the album is "Epic" and sounded like Velvet Underground.
Picture Credit:Ben Houdijk