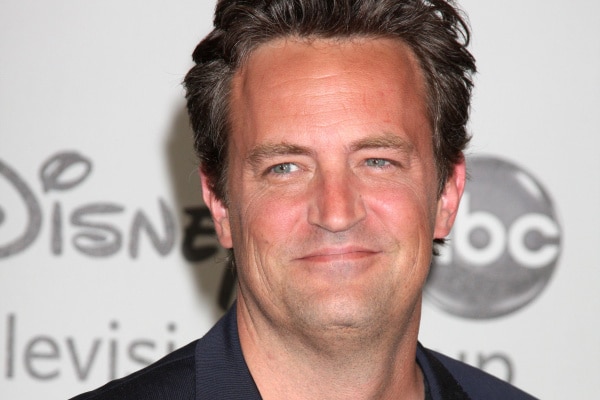 Would you like to listen to the article instead of reading it?
Oasis fans have joined in the infinite tributes which have been paid to the late actor Mathew Perry, who passed last weekend.
Perry, best known for his role as the comically sarcastic Chandler Bing in the hit US sitcom, Friends, was found dead at his home in Los Angeles last Saturday night.
The actor was 54 years old.
Perry & Oasis
Perry's death has lead to a seismic outpouring of grief from the world of showbusiness and beyond.
This week has also seen Oasis fans remembering the Friends star, for the night that he presented the Gallaghers and co as entertainment for an evening in 1997 on 'SNL'.
The episode which took place on 4 October 1997 to be exact, shows Mathew Perry delivering a class in sarcasm, in his customary comedic style, and a parody take on Friends.
At the end of the episode, Mathew Perry closes the show with Noel and Liam Gallagher either side of him.
The band performed tracks 'Don't Go Away', and 'Acquiesce' from their album, 'Be Here Now'.
"Rest in peace Matthew Perry. The time he hosted SNL and Oasis participated in 1997″, the caption alongside the video added via Instagram.
The video received over 14,000 likes. Check it out here.
Following his death, Friends co stars also released a statement, paying tribute to Mathew Perry.
"We are all so utterly devastated by the loss of Matthew", the cast said in this joint statement. Adding, "We were more than just cast mates. We are a family".
They continued, "There is so much to say, but right now we're going to take a moment to grieve and process this unfathomable loss".
"In time we will say more, as and when we are able. For now, our thoughts and our love are with Matty's family, his friends, and everyone who loved him around the world".