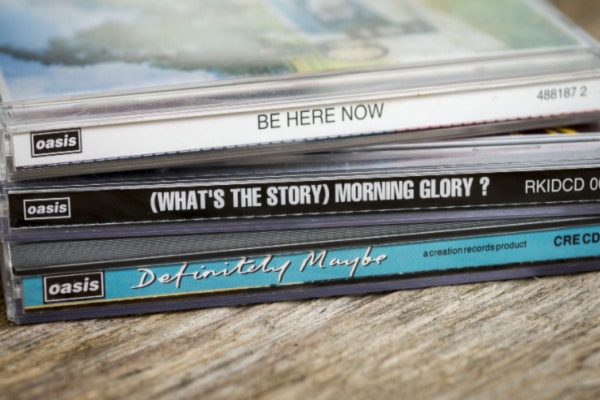 A number of limited edition formats of Oasis' album 'Be Here Now' will be dropped later this year, marking the album's 25th anniversary.
These formats will be dropped by Big Brother Recordings, arriving on August 19. They will also include a double picture disc, a silver-colored double heavyweight LP and cassette.
'D'you Know What I Mean?'
The album 'Be Here Now' was produced by former Oasis songwriter and guitarist Noel Gallagher, alongside Owen Morris.
It was also recorded at Abbey Road Studios, along with Master Rock, Orinoco Studios, Air and Ridge Farm.
This Oasis album also featured tracks like 'Magic Pie', 'It's Gettin Better (Man!!), 'Fade In-Out', along with the 9 minute 'All Around The World'.
Along with their most streamed track 'Stand By Me', the album also features Oasis' third number one UK track, 'D'You Know What I Mean?'.
The band have also dropped a trailer, highlighting the albums achievements. These include reaching number one in 15 countries, achieving over 8 million sales worldwide, as well as the most album releases within the first 7 days, following its release in the UK chart.
Check this trailer out for yourselves below.
Oasis also released a brand new lyric video for 'D'You Know What I Mean'. 
Arriving last night (July 13), the video includes vintage footage and new collage-like animation.
The release has also said that additional lyric videos and "original Oasis content" from the era with be available throughout Oasis' #BeHereNow25 campaign. More on this here.
'Be Here Now' also featured former Oasis guitarist Paul 'Bonehead' Arthurs.
Last month, Arthurs revealed that he completed his treatment for tonsil cancer. He was intially diagnosed back in April.
Arthurs added that he "feeling the pain right now". However, he insisted that  "things can only get better from here".
Paying tribute to the staff at the Christie NHS Foundation, Arthurs added that they made things "so much easier, I'll forever look back at what you all do with a hand on my heart".