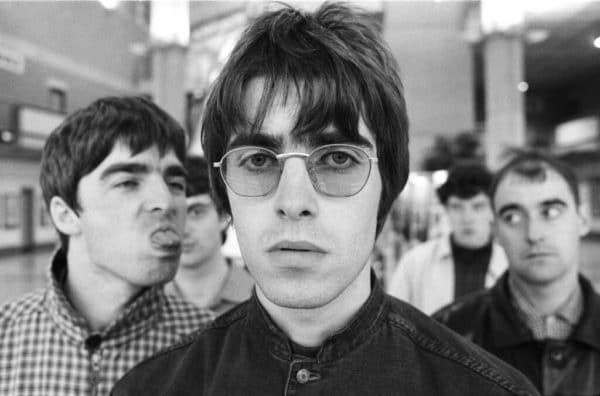 Oasis have confirmed that a concert film celebrating 25 years since the band's iconic gig which took place at Knebworth in August 1996 is being produced.
It was also confirmed that estranged brothers Noel and Liam Gallagher who have not worked together since Oasis' split in 2009, will both serve as executive producers for the film, sparking rumours of a reunion.
At that famous gig in 1996, Oasis played infront of 250,000 fans across two days that August. The event set several records. These included gaining the largest ever demand for attendances in British history, as 4% of the population applied for tickets.
That two day event in August 1996 has often been hailed as one of the greatest rock'n'roll events to take place in Britain. It took place during the height of Oasis' success.
The gig also took place during the mid-nineties which saw Nelson Mandela's visit to Britain, the rise of New Labour, as well as Euro '96.
This film has been viewed as an important moment, defining an era of cultural revolution.
"Told in a moment"
"It's a story driven entirely by the music, a rock and roll experience, told in the moment, like a visual stream of consciousness that is built around the extensive archive footage from the event. No on-camera interviews or unnecessary celebrity recollections", said the film's director Jake Scott.
He also added, "A moment such as Knebworth deserves its place alongside the cinematic concert documentaries such as Let It Be, Monterey Pop and Ladies and Gentlemen: The Rolling Stones, the tragic Altamont film documenting the turning point that signified the end of the '60s".
Jake Scott has also directed films for U2 and R.E.M.
Trafalgar Releasing, the event cinema specialists will also air the film. No official release dates have been announced yet.
"I can't remember"
Bizarrely one of the stars of the show, Noel Gallagher recently admitted that he remembers very little of the Oasis gig.
"Genuinely, now, if I close my eyes, I can't remember walking on stage at Knebworth, I know it took place because there were lots of people there", Gallagher told Desert Island Discs.
Despite this, Gallagher revealed last month that the special anniversary Knebworth film was being released soon.
"The gig Oasis did at Knebworth is 25 in August and back in 1997 we'd filmed it all really professionally with loads of cameras, we had cameras on the trains with fans", he said.
"But for one reason or another, the film never came out but as it's the anniversary coming up, we're going to be releasing it now". More on that here.
Could Oasis get back together?
This latest revelation on Oasis' Knebworth film release is bound to spark rumours that the band may reunite some day.
Back in January, Noel's brother Liam fuelled these rumours when he called out his estranged brother to reunite the band.
He also said in February that this reunion will happen. More on that here.
The pair have also set up a film company for "motion picture promotion activities".
Watch this space! But for now, enjoy the film!