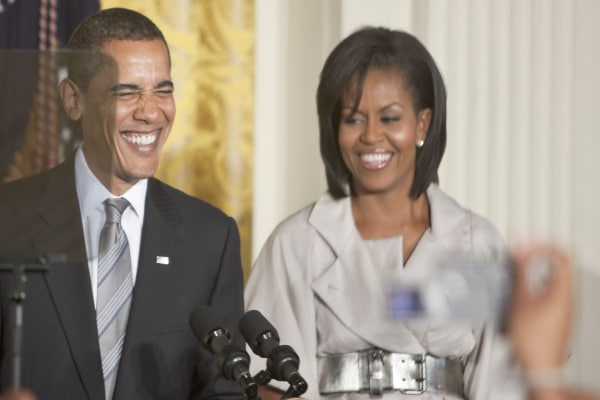 A brand new Netflix comedy which will see Barack and Michelle Obama serve as executive producers, will begin filming in Cork.
This new series Bodkin (working title) will see Mr and Mrs Obama serve as executive producers. Filiming will begin in the Rebel County next week.
Síobhan Cullen, Robyn Cara, Will Forte, Chris Walley and David Wilmot will also feature as part of the series' cast.
"a darkly comedic thriller" – Coming To Netflix
This Obama comedy which is hitting the Netflix screens has been hailed as a "a darkly comedic thriller about a motley crew of podcasters who set out to investigate the mysterious disappearance of three strangers in an idyllic, coastal Irish town".
The synopsis also added, "But once they start pulling at threads, they discover a story much bigger and weirder than they could have ever imagined". 
"As our heroes try to discern fact from fiction – about the case, about their colleagues, and, most painfully, themselves – the series challenges our perception of truth and exposes the stories we tell ourselves to justify our beliefs or validate our fears". 
Both Barack and Michelle Obama have also stated that they are "ecstatic" to work on this project.
The Obamas will also work alongside fellow executive producer David Flynn. Flynn is also part of the production team wiip (Mare of Easttown, Toast of Tinseltown). 
His production team will join the Obama company Higher Ground, in producing this show.
Last year, Barack Obama published a book based on his podcast chats with Bruce Springsteen. More on this here.
Earlier this month, another Irish setting was used as a set to shoot a Netflix film which is set to feature Liam Neeson and Ciaran Hinds. It is also set to star Colm Meaney.
The movie centers around Neeson. The Taken star plays a retired assassin who becomes involved in some drama with a group of local residents.
There is much more on this story from Nova's report here.