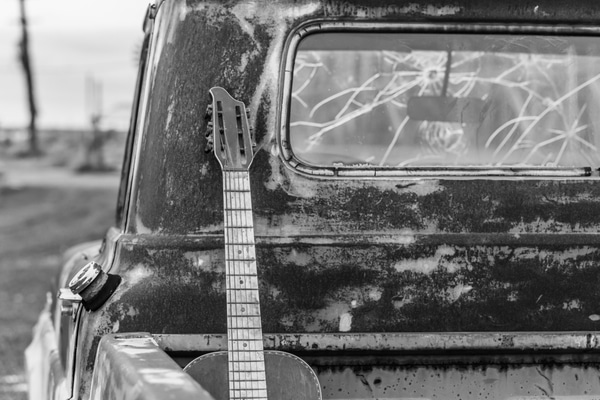 A 79-year-old man from Ohio has been accused of shooting his 50-year-old son for playing too much guitar! Fred Hensley Senior is said to have shot his son, Fred Hensley Junior with a .380 pistol Sunday, October 24th, as he had been playing guitar for over an hour, despite the senior Hensley's requests for him to stop.
According to a report from Fox 19, Hensley Senior told Blue Ash police he was only trying to shoot near his son, while Local 12-WKRC's report states that Hensley Sr. told police that he was trying to shoot the guitar.
Following the incident, Fred Hensley Sr has been charged with felonious assault and domestic violence for his attack on Fred Hensley Junior. Public records  filed on October 24th indicate that a bond of $50,000 has been set, with various local news reports having listed it at $60,000 – which differs from the Hamilton County Clerk of Courts case summary.
Allegedly intending to shoot his son's guitar, Hensley Senior shot his son in the side of his stomach with a .380 pistol, according to Local 12-WKRC. Following the shooting, Fred Hensley Jr is alleged to have attacked his father as emergency responders travelled to the house in Ohio. As a result of this alleged retaliation, Fred Senior has sustained injuries to his mouth, and parts of his face. When questioned by police, Hensley Jr. said he did not remember hitting his father.
In a recording of the 911 call obtained by reporters, Hensley Senior informs police, "Yeah, I accidentally shot my son here," later confirming that the bullet had struck his son "in the side."
Following the incident, Hensley Junior was rushed to the hospital in Ohio and is reportedly not facing any criminal charges for the incident. No updates on his or his father's condition have been provided. Reporters have also indicated that a gun, shell casings, and the guitar Junior had been playing, have all been recovered. The guitar now has some special reminders forever imprinted into it as it has been covered in bullet holes.