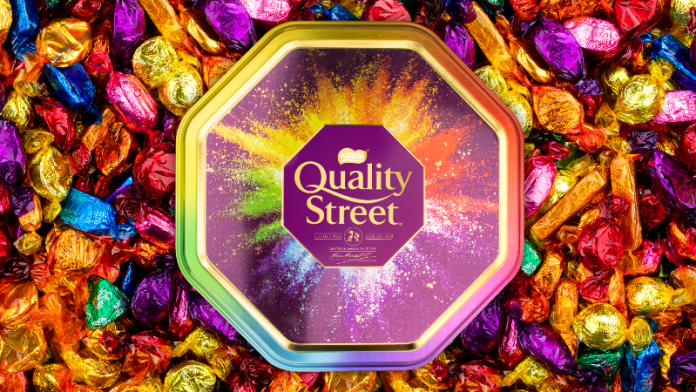 Quality Streets new web shop is exceeding expectations according to the company behind the chocolate treats, as Irish shoppers have been placing early orders to ensure family and friends enjoy their favourite tin of chocolates.
Irish fans have been embracing the new pick and mix option that allows customers to choose the choice of sweets in their tins.
Customers are being advised to place their orders before 10th December to avoid any potential disappointment.
'Happy Christmas' is the most popular choice of greeting card to accompany this extra special Christmas gift, however 'Sending you a big hug' is proving popular among Irish customers.
The most popular choices for Ireland so far are the Toffee Finger in first place, closely followed by the Purple One. The Green Triangle takes third and fourth spots for Strawberry Delight, while the Toffee Penny and Caramel Swirl are just behind, followed by the Orange Creme.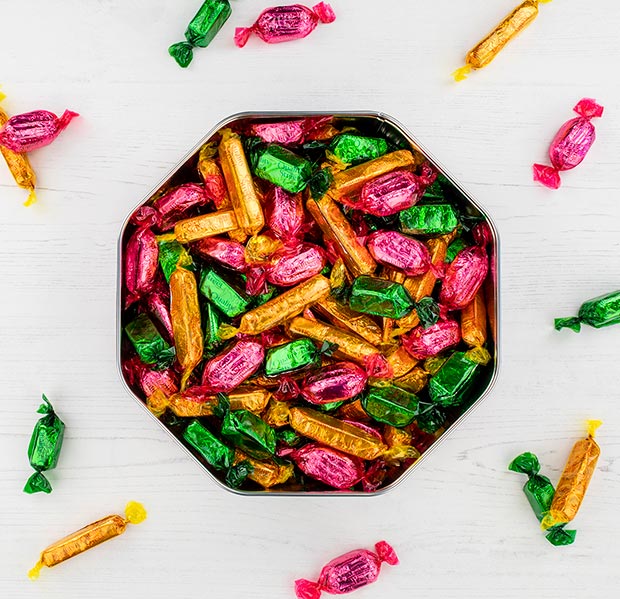 Dublin has placed the most Quality Street orders so far, followed by Cork. Limerick is not far behind while Drogheda, Galway, Dundalk, Kilkenny and Waterford are among the top ten counties.
Maria McKenna, Confectionery Marketing Manager, Nestlé Ireland said: "We knew that the web shop would be popular, but it has outperformed all our expectations. We're delighted by the reaction to the personalised tins and the new pick and mix option. Online shopping has become the new normal and we would like to encourage customers that are planning to make their personalised Christmas purchase to do so before the 10th December to ensure this special festive gift is under the tree in time for Christmas Day".
Visitors to the web shop www.qualitystreet.co.uk, which aims to be open all year round, can select up to six different sweets for their tins or opt for the classic Quality Street mix. They can personalise the tin with a name of their choice and have it delivered straight to their door. The site also makes gifting easy, offering a free personalised card with every order.