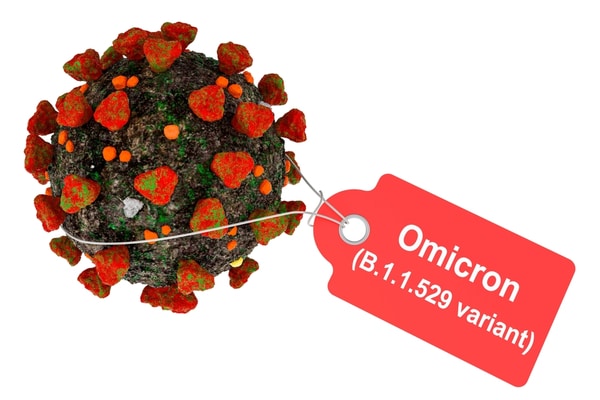 Significant concern has been raised internationally following the recent detection of the latest coronavirus variant, Omicron. Passengers travelling into the country could face expanded COVID testing requirements following public health executives' draft plan discussions.
With a high number of S gene mutations compared to the original virus, WHO and ECDC have both designated the new strain as a variant of concern (VOC). The latter of whom will continue to monitor all emerging evidence of the new strain. As a result, a travel ban has been implemented on South Africa, Botswana, Eswatini, Lesotho, Mozambique, Namibia and Zimbabwe. It is understood that discussions included a requirement for all arrivals from (and those who have travelled through) these seven countries to immediately self-isolate and avail of a PCR test.
It is being suggested that passengers should stay home for 10 full days following their arrival into the country and be tested on day 2 and day 8. A negative test result from day 8 will permit the person to exit self-isolation on day 10, and day 14 for asymptomatic cases who do not receive testing. A positive result for the Omicron strain could hold any close contacts within the household to self-isolation and require them to undergo immediate testing.
It is understood discussions included a requirement for all arrivals to have a pre-departure PCR test, regardless of vaccination status. With the testing system in Ireland currently under strain, the obligation would be for the traveller to arrive with a ready test result. According to reports, those who arrive into the country with a clear PCR result will not be required to isolate, except for those with a travel history involving one of seven southern, African countries.
Subjecting all overseas arrivals to require a clear test will include UK travellers, where Ireland is currently exempt from PCR test and home quarantine obligations. This is resulting from the beliefs of health officials feeling a greater risk of importation of the Omicron variant from the UK to Ireland than vice versa.
Those who turn up without a PCR test could be subjected to home quarantine or a fine if they do not produce a clear result. Chief medical officer Dr Tony Holohan will brief coalition leaders on Monday evening, ahead of the Cabinet on Tuesday, which will also consider proposals to legislate for the lapsed mandatory hotel quarantine system.
The first known confirmed case of the Omicron infection was collected on November 9th, 2021. Director of NVRL, Dr Cillian de Gascun said he would "be surprised if [Omicron] hadn't already arrived [in Ireland] to some degree".
Meanwhile, a group of anti-mask and vaccine protestors targeted the home of Health Minister Stephen Donnelly, yesterday afternoon. It is unclear whether or not the minister was in his home at the time, as he became yet another politician to be targeted following the home of Tánaiste Leo Varadkar, last month.