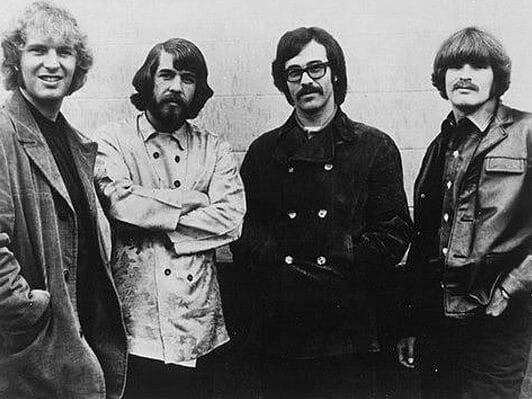 Birthday Boy, bassist Stu Cook turns 72 today.
The Creedence Clearwater Revival bassist, actually started out playing piano for the band but before their breakthrough he switched to bass.
CCR were knocking about from the late 1960's to the early 1970's. The line-up of the swamp rock band was lead vocalist, lead guitarist, and primary songwriter John Fogarty, his brother rhythm guitarist Tom Fogarty, bassist Stu Cook and drummer Doug Clifford.
After their breakthrough, Cook and CCR began touring and started work on their second album, Bayou Country (1969). A platinum hit, the record was their first in a string of hit albums and singles that continued uninterrupted for three years. The single "Proud Mary", backed with "Born On The Bayou", reached No. 2 on the U.S Billboard chart. "Proud Mary" went on to eventually become the group's most-covered song. To date, it's has been covered 100 times by other artists, including a hit version in 1971 by Ike & Tina Turner. John Fogerty credits the track as being the result of high spirits after his discharge from the Army Reserve.
After four years of chart-topping success, the group disbanded acrimoniously in late 1972.
Junior high school friends Doug Clifford and Cook continued to work together following the breakup of CCR. They worked both as session players and members of the Don Harrisson Band, which released two albums.
The two friends also founded Factory Productions, a mobile recording service in the Bay Area. Cook later produced 15 songs by Roky Erickson and the Aliens, which were released in 1980. He continued playing music through the late 1980's and was a member of the country and western band Southern Pacific.
He was inducted into the Rock and Roll Hall of Fame in 1993. That same year he auditioned for the role of the bassist in Rolling Stones after the departure of Bill Wyman.
Two years later, Cook and Clifford reformed the band Creedence Clearwater Revival with several well-known musicians. Revisited toured globally, performing the original band's classics.
Happy Birthday Stu Cook!
Photo Credit: Paul Townsend