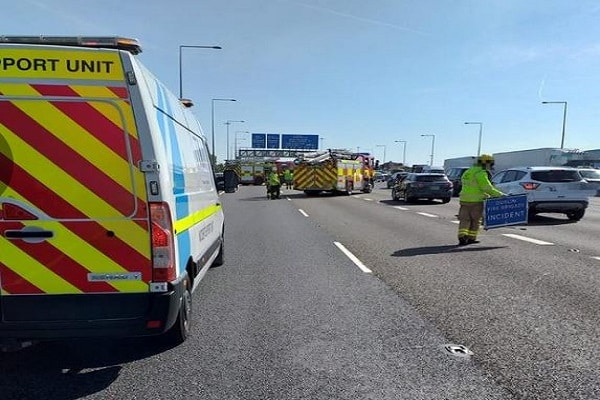 There have been numerous collisions on the M50 today. Motorists have been faced with lengthy delays in both directions on the motorway.
That's after emergency services had to deal with a number of car collisions on the M 50.
The highway has blocked on both sides as delays tailed back as far as 40 minutes both north and southbound.
One of the worst collisions was a multiple car crash on the M50  in the northbound direction.
Dublin Fire Brigade confirmed that they were taking care of a roll-over RTC on the motorway Northbound. That was located at Junction 6.
Multiple vehicle collision N'bound at J5 Finglas blocking the left lane and both off ramp lanes. Traffic very heavy as a result. #m50safety pic.twitter.com/iQ92SEe4Hx

— M50 Dublin (@M50Dublin) June 27, 2019