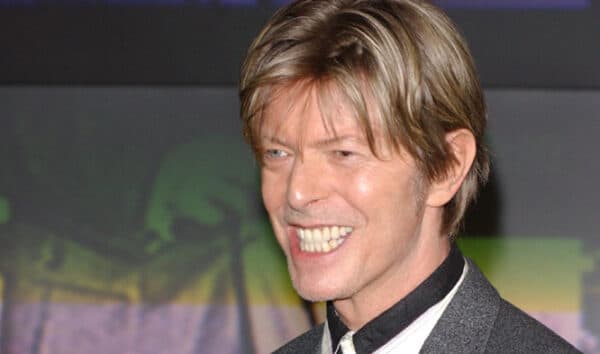 A suit that was worn by legendary singer David Bowie is to be sold at auction. It is expected to reach between £10,000 and £15,000. The suit is to be sold tomorrow (March 25) at 10am.
The two piece suit was claimed by legendary promoter Steve Strange after it was left in the cloak room of New Romantic hang out The Blitz Club. Bowie wore the suit on a single night out at the London club.
Bowie left the suit behind having noticed several cigarette burns on it and changed into a new outfit.
Musician Jayce Lewis managed to then get his hands on the suit. Lewis is now seeking a decent return on the suit when it goes on sale.
"The piece ticks all boxes"
Stephen Ferguson a specialist at Auction Antiques said this, "Unusual items with a famous history are always the best and as a lifelong Bowie fan, this piece ticks all the boxes, as it will with other Bowie fans".
He also added, "With the V&A hoovering up Bowie's entire wardrobe, this is a rare thing to appear on the open market, so we're doubly excited to be offering it".
David Bowie & Queen
Speaking of Bowie, Roger Taylor revealed that both Queen and the music icon worked together on some Cream tracks when they were collaborating for their hit "Under Pressure".
Speaking to Record Collector magazine, Taylor said, "If we look to the archives, there's probably stuff".
He also added that they played "all sorts of old songs…whatever came into our head…We would do the odd thing like covering old Cream songs".
He continued, "I remember we did 'N.S.U.' and 'I Feel Free,' just for a laugh really, and then we decided, 'Let's write one for ourselves'". Check out Nova's report for more here.
Another music legend, Jon Bon Jovi also spoke about his time working at the Power Station Recording Studio. One night, Bon Jovi claimed that he saw Freddie Mercury and David Bowie recording "Under Pressure". More here.