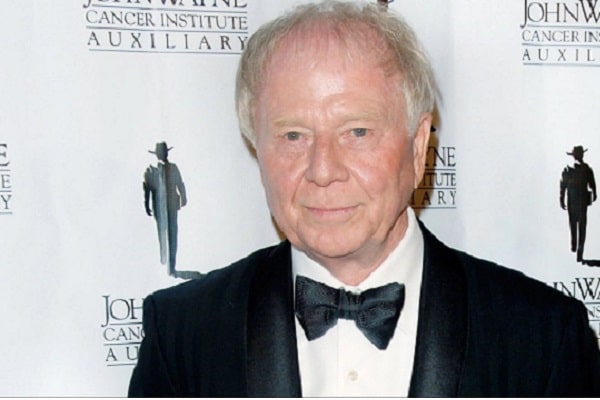 Wolfgang Peterson, the famous filmmaker nominated for several Oscars for his work on films such as Air Force One, In The Line Of Fire and WWII classic Das Boot, has died at the age of 81.
Peterson died peacefully at his LA home. He had been diagnosed with pancreatic cancer. His death was confirmed by his production company.
Nominated for six Oscars overall, the German filmmaker earned his first feeling of International acclaim, when he directed 1981 classic Das Boot. This film explored the story of the German U-Boat crew during the Battle of the Atlantic.
Following its release, Peterson earned nominations for Best Director and Adapted Screenplay.
The 1980s also saw him direct English language films, including children's fantasy adventure The Neverending Story. He also directed Sci-fi film Enemy Mine.
The 1990s And Two Famous Faces
The 1990s came, and with it two famous legends to work with Wolfgang Peterson.
1993 saw Peterson direct the film In The Line Of Fire, which starred Clint Eastwood. Eastwood played a veteran presidential bodyguard out to stop an assassin.
Four years later, Peterson directed another presidential classic, Air Force One, starring Harrison Ford as the embattled Commander-In-Chief.
The 1990s also saw Peterson direct Shattered, and thriller Outbreak.
Peterson then directed his most acclaimed work since Das Boot, with The Perfect Storm, starring George Clooney. The film also told the story of crew of the Gloucester, Massachusetts fishing boat, the Andrea Gill. It was based on the same book by Sebastian Junger.
2004 saw him also direct box office flop Troy, which had been tipped to make it big. Two years later, he directed Poseidon, a remake of the Poseidan Adventure.
His last ever work Vier Gegen die Bank (Four Against the Bank), was a remake of a TV show of the same name. That arrived in 2016.
Wolfgang Peterson is survived by his wife Maria Antoinette Borgel and their son Daniel, along with his daughter in law and grandchildren.