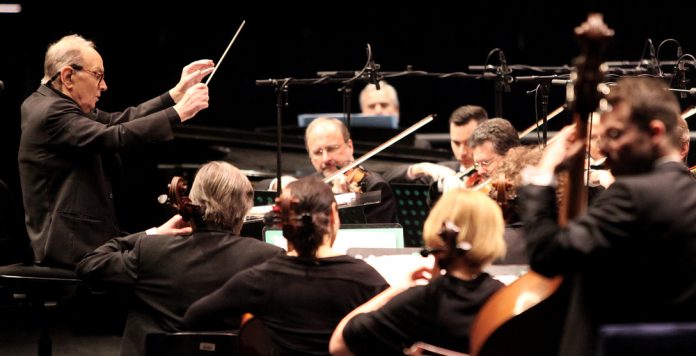 Oscar Winning Italian composer Ennio Morricone has died at the age of 91.
Morricone is best known for the haunting melodies he created for the trilogy of 1960s westerns Sergio Leone made with the then little-known Clint Eastwood.
He also scored music for many popular films including; Once Upon a Time in America, The Untouchables and Cinema Paradiso.
Morricone was nominated for the Academy Award for Best Original Score six times, winning in 2016, for The Hateful Eight.
He had previously won an Oscar for lifetime achievement in 2007.
Morricone was hospitalised in Rome last week after he fell and fractured his femur, according to reports.
Composer Hans Zimmer told BBC Breakfast this morning that Morricone was "one of a kind,"
"His music was always outstanding and done with great emotional fortitude and great intellectual thought."
Pic praszkiewicz